We Can't Pay ₦30,000 Minimum Wage For Now – Ganduje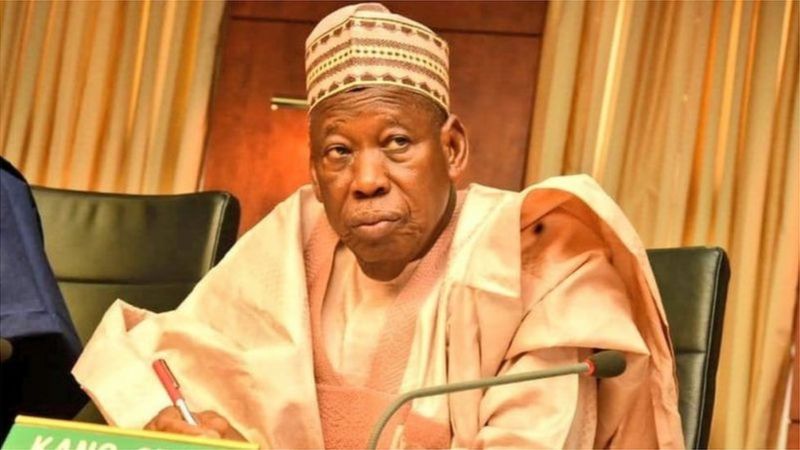 The government of Kano State has said it will not be able to pay the national minimum wage, ₦30,000.
The government says given the current economic crisis it will be very difficult to pay the March wage.
The Commissioner for Information, Malam Muhammad Garba, made the announcement in a press statement, adding that the reduction in the federal government's allocation to the states necessitated the new consolidated salary.
Mr. Garba said that last March, the Kano State government received a total allocation of ₦12,400,000,000 from the federal government, the state government took ₦6,100,000, 000, 000 while 44 local government areas in the state received ₦6,300,000,000.
The commissioner added that if the government wanted to pay the minimum wage to workers, it needed billions of naira which was currently out of the question.
The statement added that when union leaders held talks with the government in May last year, they realized that the payment of new salaries to workers, depended on what the government had achieved in the budget.
Mr Garba said that in November and December last year, a similar measure was taken when the salaries of the workers were paid due to insufficient revenue for the government.
But the government paid workers full salaries in January and February when things improved.
The statement said Kano State was one of the first states in Nigeria to accept the minimum wage without delay, which should be taken into account by the union.
He noted that given the situation, the organised labour ought to have reasoned with the government because embarking on strike at this time would not solve the problem.
The statement said the Kano state government had a good working relationship with the state trade union federation and assured the workers that their salaries would continue to be paid in full as soon as the situation improved.
Download NAIJA NEWS app: