Kwara: How PDP Can Emerge Winner In 2023 Election – Baraje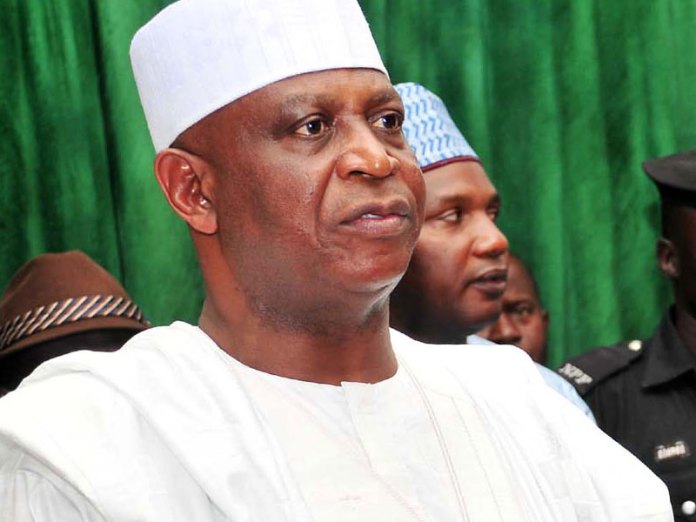 Former National Chairman of the Peoples Democratic Party (PDP) Alhaji Abubakar Baraje, has asked the opposition members to unite in order to reclaim Kwara State in the 2023 general elections.
He made this on Monday in Ilorin, at his inauguration as the Chairman of the state's PDP Reconciliation and Engagement Committee.
Baraje noted that the PDP has learned a lesson in its defeat at the 2019 governorship election in the state, urging all PDP members in the state to learn from their mistakes.
The PDP stalwart asserted that all members of the party in the state including former Senate President Bukola Saraki had been taught a greater lesson by the loss.
He added that the 2023 election will be a walkover for PDP in the state if the party puts its house in order and start making plans towards reclaiming the state.
Baraje added that Kwara is a PDP state, noting that the ruling All Progressives Congress (APC) now in the saddle came to power by default.
"If we learn from that lesson, 2023 will be a walkover for PDP in the state, but PDP needs to put its house in order. We don't have to wait till it is the eleventh hour," he said.
Meanwhile, the Minister of State for Labour, Festus Keyamo (SAN) on Monday declared that the refusal of Asiwaju Bola Tinubu to bow to pressure ensured that the All Progressives Congress (APC) won the 2015 presidential election in Nigeria.
Keyamo in his birthday wishes to Tinubu on the occasion of his 69th birthday celebration explained that Tinubu refused to 'collapse' despite the pressures from the Peoples Democratic Party (PDP).
He said if not for Tinubu's strong stance, the APC might have lost the election as well as the opportunity to remain in power up till now.
"Here's wishing the "Ja a gabar borgu", Asiwaju Bola Ahmed Tinubu, a happy 69th birthday celebration.
"His principled and consistent opposition to the then ruling and rampaging PDP Government and his refusal to collapse as the 'last man standing', is the reason APC is in govt today," he wrote on Twitter.