Police Take Action On Those Who Accused Fani-Kayode Of Domestic Violence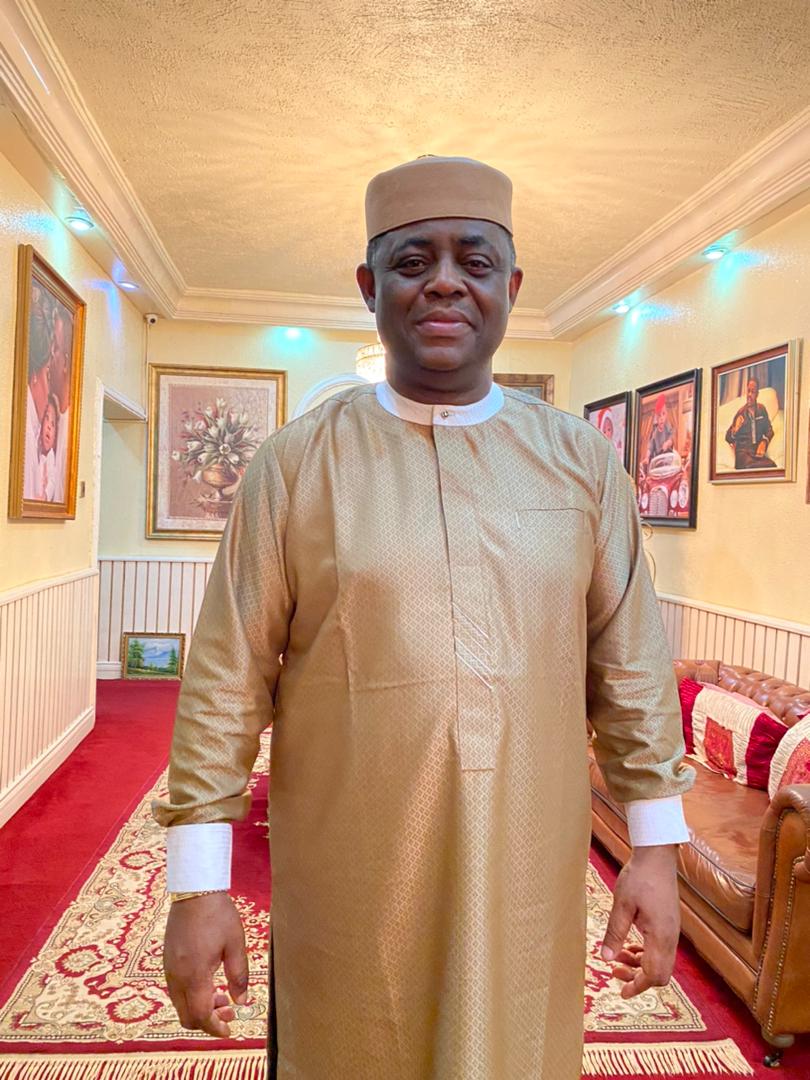 The FCT Command of the Nigeria Police Force has taken action against those involved in an allegation of domestic violence against former Aviation Minister, Femi Fani-Kayode.
It will be recalled that a former domestic staff (nanny) to Fani-Kayode, Anthonia Uchenna had accused him of abusing her during her time working at his house in 2017.
In a video obtained by The Punch, the former staff also accused the Peoples Democratic Party (PDP) chieftain of allegedly making advances towards her.
While stating that she rejected his sexual advances, she stated that Fani-Kayode refused to pay her salaries he owed.
In a development on the matter, the FCT Police Command has summoned those involved in the case including the nanny, Emmanuel Anakan (former dog handler), Osakwe Azubuike (former carpenter), Oko Emmanuel (former cook), Daniel Gona (former driver), and Agbolo Edah (former cook).
Naija News understands PUNCH reporter, Eniola Akinkuotu, who interviewed Fani-Kayode's ex-workers was also invited.
However, the police have arrested Jonathan Gaiya, a former driver, Punch reports.
When contacted on phone, the Head, Legal Department at the FCT SCID, James Idachaba, said the case forwared to him by the Police Commissioner is that of criminal defamation and not libel, adding that it was only an investigation and those accused would be charged to court if the Force established a prima facie case against them.
"The petition sent to the CP and forwarded to me is that of criminal defamation. That is what I am investigating including fabrication of false statement.
"We don't do that (force people to recant statements) in our office. He (driver) was brought to my office and it was recorded. We are conducting investigation and if we see there is a prima facie case, we charge to court."
It is understood that some of the former domestic aides have already gone into hiding for fear of arrest and prosecution.
It is further understood that the Police also asked Punch to produce its reporter, Akinkuotu, who had conducted the interview with the former domestic aides.
He was summoned to report to the Police on March 22.
The letter titled, 'Letter of Invitation. Re: Eniola Akinkuotu', signed by the officer in charge of the legal section, CSP James Idachaba, addressed to the Managing Director, PUNCH Nigeria Limited, dated March 17, 2021, with reference number AR:3000/FCT/X/D10/Vol.6/178, reads in part: "This office is investigating a case of conspiracy, perjury and defamation of character wherein your staff named above is needed as a witness with a view to arriving at a successful conclusion.
"In view of the above, you are requested to release the above named person to interview the undersigned on March 22, 2021 by 10.00hrs. As we await your prompt response, accept the esteemed regards of the commissioner of Police FCT."
Meanwhile, Fani-Kayode, has threatened to sue Punch Newspaper for releasing his assault video.
Fani-Kayode in a letter forwarded to the news platform through his lawyer, Adeola Adedipe, alleged that Punch was financially induced to release the tape and also failed to contact him.
The former minister in the letter is asking for a N6 billion negotiation, the failure of which he would proceed to court.
Source: Naija News