Why It Is Dangerous To Release 'Fulani Warlord', Wakili – Fani-Kayode Warns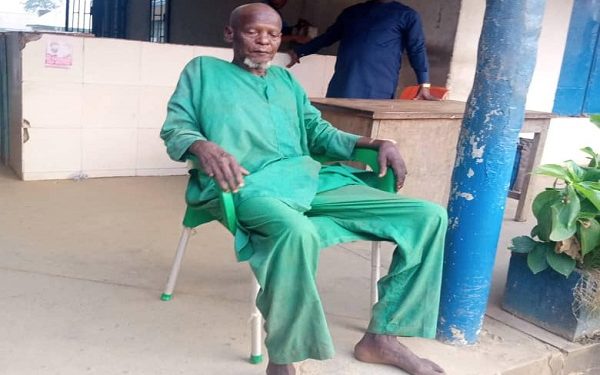 Former Minister of Aviation in Nigeria, Femi Fani-Kayode has warned that it will be a wrong move for security operatives to release suspected Fulani warlord, Iskilu Wakili.
Wakili who is alleged to be behind multiple cases of kidnappings, killings, and banditry in the Ibarapa axis of Oyo State was captured on Sunday by a joint team of local security operatives including the Odua Peoples Congress (OPC).
He was later handed over to the police for investigation and prosecution by the OPC members.
In a quick turn of events, the Police arrested some of the OPC members who arrested Wakili, accusing them of murder and arson while the captured Wakili was taken to the hospital for treatment.
As previously reported by Naija News, Wakili has been released from the clinic but is still in the custody of the Oyo State Police Comand.
However, Fani-Kayode has warned that releasing Wakili by the police will be sending a wrong signal to the members of the public that government security operatives can't be trusted to do their job.
He added in a series of tweets that releasing Wakili is capable of truncating the peace process already initiated between farmers and cattle herders in the country.
The former Aviation Minister also wants the police to release the arrested OPC members.
He wrote: "I call for the immediate release of the OPC heroes who arrested the monster called Wakili and who handed him over to the authorities in one piece."
"Under no circumstance should Wakili be set free. If that were to happen for any reason, it would threaten and jeopardize the peace process that has been put in place very badly, and it would cause many to lose faith and hope in what we are trying to achieve."
Meanwhile, the embattled Fulani Warlord, Iskilu Wakili has denied the allegations of banditry and kidnapping brought against him by the Oodua Peoples Congress (OPC).
Wakili spoke to journalists on Monday shortly after he left the hospital and was taken into Police custody at the headquarters of the Oyo State Police Command in Eleyele, Ibadan.
In other news, Yoruba activist, Sunday Adeyemo also known as Sunday Igboho has sent a critical warning to the Nigerian Army, Nigerian Police Force and the Department of State Services (DSS).
In a video posted on Twitter by former Aviation Minister, Femi Fani-Kayode, Sunday Igboho cautioned the security agencies against framing innocent people following President Muhammadu Buhari's shoot on sight order to whoever is caught carry AK-47 rifle.