I Caught My Husband Sleeping With Church Members – Pastor's Wife Tells Court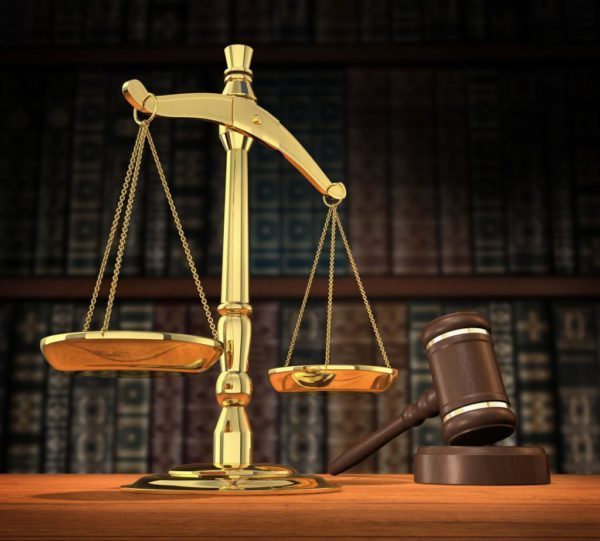 The wife of a new generation church Pastor in Adamawa State has accused her husband of sleeping with his female church members.
Naija News understands that Mrs Jummai Mala revealed this while requesting a Yola Upper Area Court to dissolve their marriage which has produced three children.
Mala who claimed to be the breadwinner of the family told the court that the father of her three children, Pastor Yakubu Ayuba, had been sleeping with female church members in his office. The self-proclaimed clergy's wife also alleged that her husband had a bed in the church office, which he was using to commit adultery.
Jummai swore before the court that she had personally caught Ayuba in the act in the office on several occasions.
She lamented that she could no longer bear the pains of seeing her husband on several occasions sleeping with female Church members, adding that she found it unreasonable to be called his wife. Jummai urged the court to dissolve the marriage, noting that her husband was in the habit of chasing women in his church to the extent that some of the women will confront her and threatened to beat her up.
She also alleged that aside from the irresponsibility and promiscuous act by Ayuba, he is also with the habit of beating her whenever she refused to give him money, adding that he once broke her head. She told the court that as a result of the challenges and frustration, she had decided to build her own house and moved in together with the respondent.
She added that her husband on his own packed out of the house and left her alone with the responsibility of catering for the children, adding that he usually visited the house whenever he needed money or was hungry.
Responding to the allegations, the accused Pastor who is the founder of Heavensgate Bible Mission in Bachure, Yola North Local Government Area of the state, claimed all his wife has said were not true of him.
His counsel, F. R. Baiyo, called three witnesses, who were duly cross-examined by the counsel for the petitioner, J. J. Shalli. In his ruling, the presiding judge, Umar Isa, adjourned the matter till March 10 for the continuation of defence.
In another news earlier, Naija News reports that one Chidube Onyema, a resident of Okuku community of the Owerri West Local Government Area of Imo State shot his girlfriend on her private part.
Source: Naija News