Herdsmen: Bala Moh'd Has Lost It – Akeredolu Rips Bauchi Governor Apart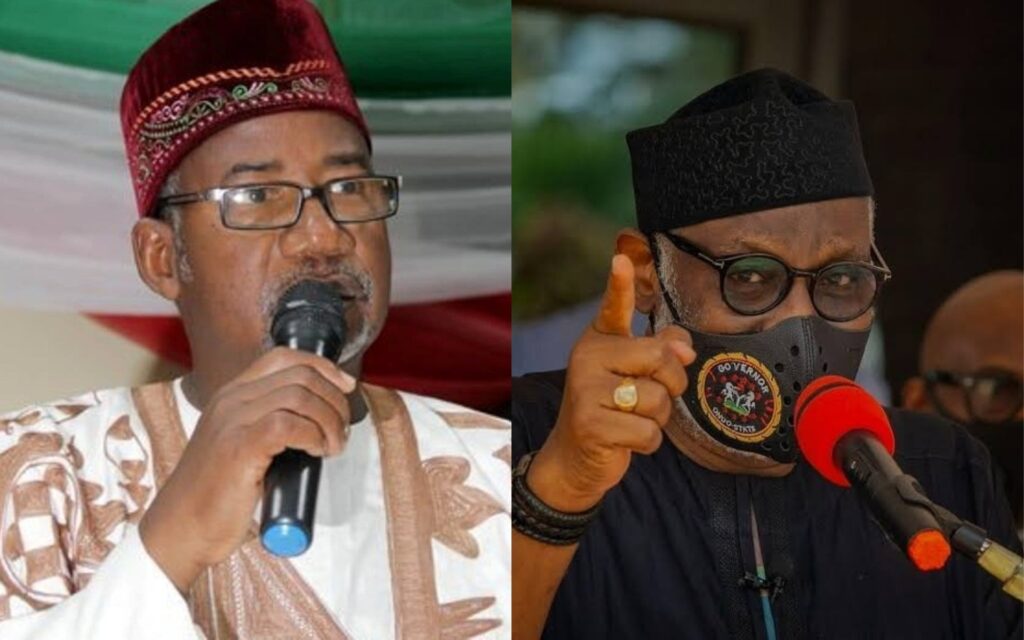 Governor Rotimi Akeredolu has condemned the recent statement of Governor Bala Mohammed of Bauchi State backing the use of arms by Fulani Herdsmen.
Recall that Bala Mohammed had said Fulani herdsmen carry firearms to protect themselves against cattle rustlers who attack, kill and take away their possessions.
The Bauchi governor slammed the South-west for refusing to accommodate herdsmen.
He noted that the north has over the years accommodated westerners, stressing that Fulani herdsmen have the right to live anywhere as Nigerians.
But speaking during an interview on Channels Television's Politics Today on Monday, Akeredolu slammed his colleague for backing herdsmen to carry arms illegally.
The Ondo Governor expressed worries over the deteriorating level of insecurity in the country, and lamented the recent killing of three prominent Ondo indigenes by herdsmen.
Akeredolu said: "How will a governor in this country today come out and say people should be allowed to carry arms when it is illegal? And not just arms he says they should carry double barrels and co. So people that are not licenced to carry guns, Bala Mohammed is suggesting to us that they should be able to carry it?" The Governor questioned.
"For what purpose? Bala Mohammed has even poured more petrol into the fire because his speech is unexpected of him. It will become very serious and nobody will be spared. So statements like that must be condemned and I condemn it.
"Bala Mohammed has not spoken like a statesman. He probably lost everything out, he lost out as to what his reaction should be."