Herdsmen: Akeredolu Tables Fresh Requests Before Buhari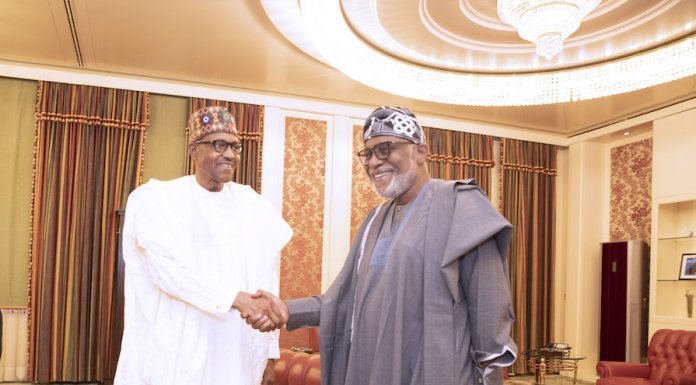 Governor Rotimi Akeredolu of Ondo State has asked President Muhammadu Buhari to break his silence and address the criminality involving armed herdsmen.
Recall that Akeredolu had in January directed all Fulani herdsmen occupying the Ondo State forest reserves to vacate and register with the state government.
Speaking in an interview with Channels Television, Akeredolu said a strong comment by President Muhammadu Buhari on the illegal bearing of arms will contribute towards improving the security situation in the country.
He asked the president to also call for the prosecution of persons found with unlicensed arms.
Akeredolu said: "If the president decides that he's going to make any statement, what all of us will expect from Mr president clearly, is for him to at least come out and let Nigerians know, as we know, that he does not support criminality. That is the essence of it. That is enough.
"The president has said before that if you find anybody with arms that are unlicensed, they should arrest them. That will be a wonderful statement again."He also said it would be beneficial to the country, if Buhari would come out to urge security agents to enforce no-grazing laws.
"Everybody in the north, has said 'no' to open grazing. Most of us have said so. Let us make a pronouncement on it, then the laws can follow. Laws have been made in a few states, 'no to open grazing', and that arms and ammunition must be lawful. If you are not lawfully in possession of such arms and ammunition, then you cannot carry them; the police must arrest," he added.