Reactions As Channels TV Reporter Reconciles With Wife After Intervention By Gov Ortom
Benue State Governor, Samuel Ortom has brokered peace between a Channels TV reporter, Pius Angbo, and his wife who was beaten up by the reporter.
It will be recalled the wife, Ifeayinwa Angbo a medical doctor had taken to social media to share a video in which she accused her husband of serial domestic abuse.
According to her, Angbo beats her up regularly and even a few weeks after she was delivered of a baby through caesarian section, her husband still beat her up and sat on her stomach.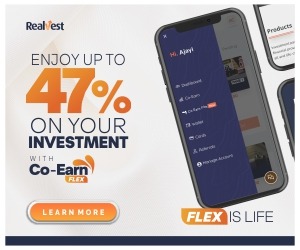 In the video, she claimed to have been married to the man for six years and he constantly beats her, adding that the current beating was because she advised her husband to cease spending lavishly on ladies and cater for his four children.
The video which went viral on the internet attracted lots of reactions from Nigerian with Channels TV also coming out to say they have launched an investigation into the domestic abuse accusation against their staff who is the husband.
Hours after the video went viral, Naija News understands Governor Ortom has intervened in the matter and has been able to resolve the conflict between the couple.
The reported reconciliation has now generated another round of reactions from Nigerians online with some supporting the peace moves while others believe it is a wrong move as the man may never change, urging the woman to flee domestic abuse and protect herself and the children.
Others believe the man should still be punished for his actions even if he has repented.
Below are some reactions.
True reconciliation will only come if Pius Angbo himself make a concerted effort 2 repent of his sins & seek d face of God 2 help him overcome d huge 2 mess around wt other women. He also needs 2 control his anger, all these can be achieve when he builds a relationship wt God

— Engr Vincent Ilomechine (@Eluemunor_KING) December 7, 2020
@GovSamuelOrtom @channelstv why are you protecting the serial abuser and violent sociopath Pius Angbo and pressuring his wife to stay in the marriage? #stopdomesticviolence https://t.co/LOTiCs9m8R

— Duchess Difficult (@couldntbbotherd) December 7, 2020
Dear @channelstv, forgiveness doesn't relieve a person of facing the consequences of his or her actions.
You've the moral obligation to investigate and take necessary action on the case of Domestic Violence allegation brought by the spouse of your employee by the name Pius Angbo.

— Nkechi Bianze (@NkechiBianze) December 7, 2020
Dear @channelstv,
Reconciliation does not stop your investigation on the Domestic Violence (DV) allegation against your employee Pius Angbo. DV is criminal and should be treated as such. We are expecting the result of your investigation. Else, you're a supporter of DV.

— Oladapo Hassan (@OladapoAHassan) December 7, 2020
No victim of an abusive spouse (Man or Woman) should ever be pushed back to an abusive marriage by Pastors,Parents, Friends Relatives or Society without some kind of stringent consequence. Man or Woman you abuse your spouse you face the law. #piusangbo #reconcile https://t.co/IfUTQHKObn

— Babeto ? (@faithomino) December 7, 2020
Marriage is meant to be enjoyable and not endured. They need to stop this useless cliché of "stay in the marriage because of your kids" if the woman dies today, the kids will still live their lives. Men like this Pius Angbo and other violent men are beasts.

— Ottah Rebecca (@ottah_becca) December 7, 2020
Pius Angbo … when I heard the news of reconciliation…. Trepidation ?

— Eyitayo Oladokun (@eyicool1) December 7, 2020
How can a sitting Governor reconcile a victim with her abuser instead of charging the abuser to court?
Pius Angbo should be charge to court and if guilty made to face the full wrath of the law

— IDB OCHOLI (@IamOcholi) December 7, 2020
Pius Angbo shouldn't even have a job at @channelstv or at any other place again.

What an animal

— Ola #Endsars (@inspiratibiz) December 7, 2020
This makes me sick to my stomach!! As beautiful and well educated as this women is too!
I pray ALL women who are in abusive relationships find the strength and courage to leave sick bastards such as #PiusAngbo!!

— Damilola (@madeiinafrica) December 7, 2020
That Pius Angbo case is just getting me angry. The marks are still even visible on the woman's face and they're sending her back to him???!!!! What bloody reconciliation??!!! Is it until he kills her???!!!!

— Obi Ezra||PC Games Plug? (@obi_ezra) December 7, 2020
It seems Pius Angbo is highly connected coz I don't understand why Gov. Ortom was quick to reconcile them and made a public show of it… In saner climes, @channelstv would have disengaged him by now.

That woman should leave the marriage asap… He is a serial cheat and abuser

— Flying Squirrel (@ede2Xede) December 7, 2020
Your young son says "sorry" mummy so he must have been listening to your rant about his father beating you and today you suddenly reconcile? No problem, my concern is those kids, domestic abuse should not be tolerated

— Toke Makinwa (@tokstarr) December 7, 2020
In a related development, one Chimah Daniel Iweregbu who is said to have been on the wanted list of the United States Federal Bureau of Investigation (FBI) for romance scam has been apprehended and handed eighteen months imprisonment.
Source: Naija News