Nigerian Doctor, Onyema Ogbuagu Help Develop COVID-19 Vaccine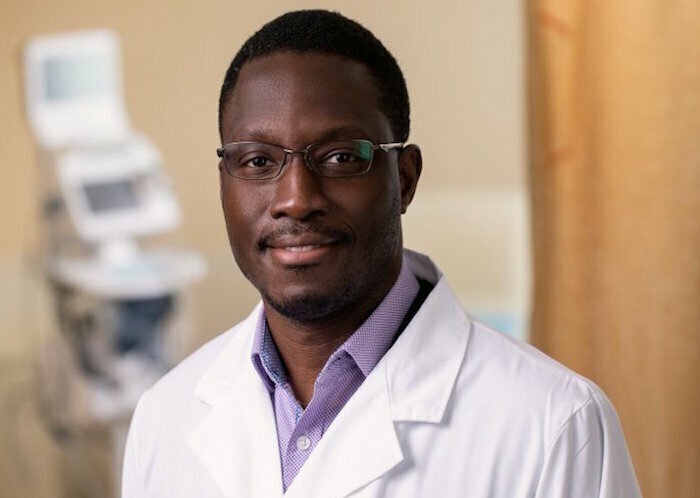 Pfizer's coronavirus vaccine is said to have been developed with the support of a Nigerian in the United States.
The US Embassy in Nigeria has posted a picture of Dr. Onyema Ogbuagu's on Twitter claiming that he led the development of the first effective corticosteroid vaccine in the United States.
He received his undergraduate degree from the University of Calabar in 2003, after graduation, he interned at the Ebonyi State University Teaching Hospital, Abakaliki, Nigeria.
Ogbuagu is one of the doctors leading the Pfizer trial. He is Yale principal investigator on multiple investigational therapeutic and preventative clinical trials for COVID-19, including remdesivir (now FDA approved), leronlimab and remdesivir and tocilizumab combination therapy as well as the Pfizer/BioNTech vaccine trial.
He is a Professor of Disease Control and Prevention at Yale University.
Nigerians contribute to the world in so many ways. Our hats off to Dr. Onyema Ogbuagbu at Yale who helped develop a COVID-19 vaccine! pic.twitter.com/DYFWHlJSFM

— U.S. Mission Nigeria (@USinNigeria) November 23, 2020