Tinubu Sends Strong Warning To #EndSARS Protesters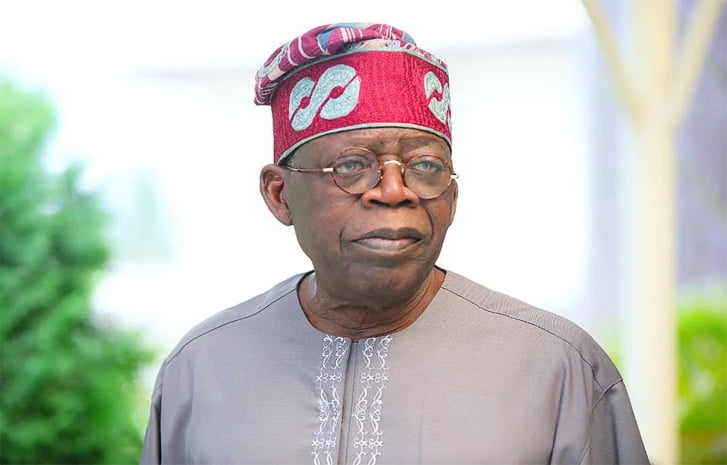 Bola Tinubu, the national leader of the All Progressives Congress (APC), has urged #EndSARS protesters to be careful not to fritter away the considerable gains they had made within a very short period.
Tinubu, in a statement on Monday which he personally signed, titled '#EndSARS protests – The remedy for national maladies is more, not less, democracy', described as unfortunate that hoodlums, thugs and assorted criminals had begun to take advantage of the protests to perpetrate violence and disrupt civil life.
He said he believed the intention of the organisers of the protest was not to "cause generalised anarchy or effect regime change."
The former Lagos Lagos state governor pointed out that no one who is committed to the rule of law and good governance would be opposed to the ongoing #EndSARS protests by the Nigerian youths.
Tinubu noted that the ongoing #EndSARS protests was reminiscent of the emancipation struggle against the colonial rule and military dictatorship, which gave birth to democracy.
He, however, said it would only be fair for the youths to call off the protests and give the regime a chance to implement the reforms they had demanded.
"It is impossible for anyone truly committed to the rule of law, democracy and good governance to be opposed to the concern and demands of the protesters. There is no way that any society can make meaningful progress without the enthronement of these values," he said.
"The protesters have, for the better part of the commencement of their civil action, conducted themselves with an admirable sense of responsibility, restraint and maturity. This is commendable. Indeed, the high level of organisation demonstrated by the protesting youths shows a new level of consciousness of the capability of a vigilant civil society as well as the efficacy of people's power. This can only ultimately strengthen the country's democratic evolution and sustainability."
"It is only fair that the government must be given the chance to implement the reforms demanded by the protesters. This can certainly not be done instantaneously by the waving of a magic wand. If government had not implemented promised reforms in the past, the swiftness with which it has responded to the demands of the protesters this time around shows that there is a positive change by government both of attitude and of a new sense of urgency," Tinubu added.
Download NAIJA NEWS app: