Senator Marafa Reveals Who Caused APC Loss In Zamfara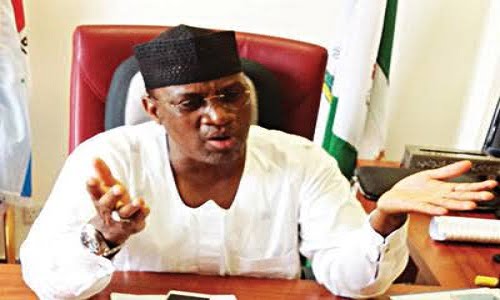 Former Senator Kabiru Garba Marafa has accused former Zamfara governor, Abdulaziz Yari, of being behind the loss of the All Progressives Congress (APC) in the state.
Recall that Marafa, a two-time senator, was a governorship aspirant of the APC in the 2019 general elections.
Various court cases between camps of the APC over the party's primary election made the party to lose the governorship, three senatorial seats, seven House of Representatives seats and 24 state House of Assembly seats to PDP.
Speaking to newsmen on Tuesday, Senator Marafa disclosed that he was not the one that dragged the party to court.
He claimed that Yari initiated the litigation at the Zamfara State High Court and made three prayers that cost APC Zamfara State during the 2019 general elections.
Marafa said: "He asked the court to declare his primary elections legal, compel APC national headquarters to accept the results of his illegal primary elections and forward the results to INEC and to compel INEC to accept the forwarded results and allow the candidates to participate in the general elections. The court granted all his prayers.
"We went to Court of Appeal Sokoto and challenged the ruling. The three judges of the Court of Appeal unanimously quashed and threw out the judgement of the lower court.
"Not satisfied, Yari appealed to the Supreme Court, and in its judgement, the apex court did not only agree with the Court of Appeal but went further to declare APC votes wasted and awarded N10 million cost in our favour!
"So, who is the aggressor and spoiler in chief? Who caused the problem, I ask you? When did self-defence become a crime in this country?"