Yahaya Bello: APC Will Prove Strength In Edo, Ondo, Others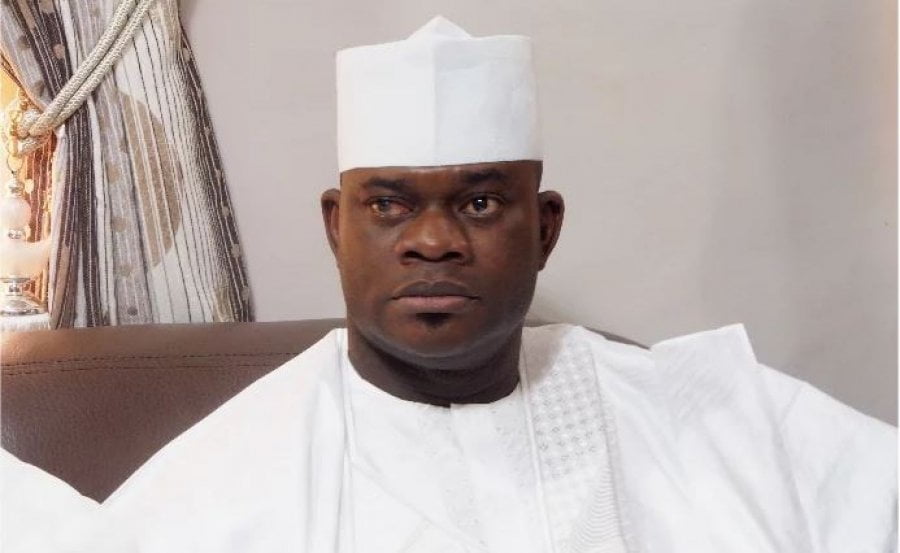 Governor Yahaya Bello of Kogi State has revealed that the ruling All Progressives Congress (APC) will prove its strength in the Edo, Ondo, Anambra, Ekiti and Osun State elections.
Speaking to Channels Television on Friday, the Kogi Kogi dismissed insinuations that the APC will collapse when President Muhammadu Buhari leaves power in 2023.
Governor Bello also disclosed that 10 governors are plotting to dump the Peoples Democratic Party (PDP) for the APC.
He said: "APC is getting stronger and like I said, it's going to be proved in the next few days or the next few weeks to come in the election of Edo state, Ondo State, Anambra State, Ekiti State, Osun State.
"It's unfortunate that our colleague, my brother and my in-law, Obaseki has left us, but as a party and a party-loyal man, we have to reclaim him.
"I can tell you that there are up to 10 PDP governors ready to join APC and that would happen very soon."
Naija News reports that the APC has been engulfed in crisis since the suspYahayaension of Adams Oshiomhole, the former National Chairman of the party.
The crisis led to the total dissolution of the party's National Working Committee by the National Executive Council.
Recall that Governor Godwin Obaski had dumped the party and picked the ticket of the PDP to contest in the Edo Governorship election.