PDP Governors Congratulates Obaseki Over Governorship Ticket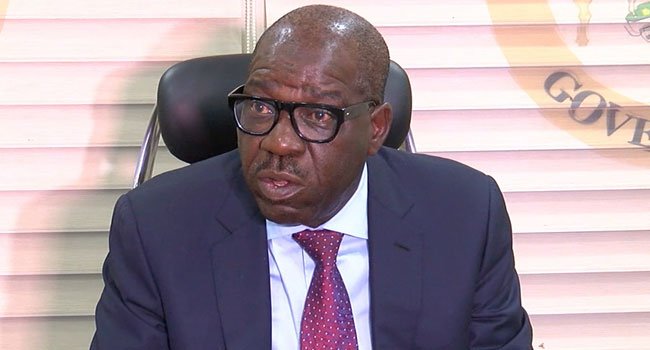 Governors of the Peoples Democratic Party have congratulated Governor Godwin Obaseki of Edo State over his victory at the party's governorship primary on Thursday.
The congratulatory message was contained in a letter signed by the chairman of the PDP Governors' Forum, Governor Aminu Tambuwal of Sokoto State, on Friday.
The Sokoto State Governor in the statement noted that Obaseki's victory in the primaries proved that the people of Edo State support the Governor.
According to Tambuwal, "This victory should be a humbling one as it has been achieved on the backdrop of a grave injustice done to him by his former political party, the APC and a demonstration of the role of God in the affairs of men."
"It is indeed a call to continue faithfully serving the good people of Edo State."
Obaseki had a free run towards clinching the ticket, polling 1,952 votes, out of the total accredited 2,024. A total of 72 votes were invalid.