COVID-19: What God Told Me About Closure Of Churches – Oyedepo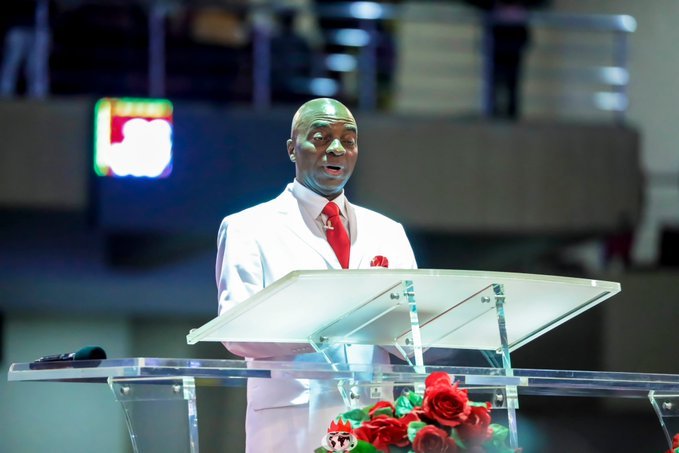 The move by the Nigerian government which stopped all religious gatherings in the country has been condemned by Bishop David Oyedepo, the founder of the Living Faith Church, also known as Winners Chapel.
Naija News recalls that President Muhammadu Buhari's led administration in its bid to curb the spread of Coronavirus disease in Nigeria has asked all Churches and Mosques to be shut down till until further notice.
However, reacting to the government's action, Bishop Oyedepo on Wednesday, May 6, during the live broadcast of the Covenant Hour of Prayer programme of his ministry at its headquarters in Otta, Ogun State, noted that the continuous closure of churches was suspicious.
The renowned clergyman expressed his dissatisfaction by the reopening of markets in the country while Churches remain closed from holding services.
Bishop Oyedepo in his statement said that God had revealed to him that the action was part of the plan to halt the continuous expansion of the Church.
He said, "I can smell a rat behind the closure of Churches. The Lord spoke to me about it. It's part of moves to stop the Church from spreading.
"How do you have the markets open and the Churches remain closed? Which one is more organized. The devil is surely targeting the people, but God's words say I shall build my Church and the gates of hell shall not prevail."
Oyedepo prayed, "Any gang up against the Church shall surely fail. The devil and his agents shall surely pay for this,"
He stated categorically that it is inappropriate for markets to be declared open while Churches, where people get saved and healed, remain closed.
Oyedepo reiterates, "It's wrong to continue to have the Churches closed. This is an upside-down way of looking at things.
"I declare that the world is free and the nations are liberated from continuous lockdown."
Meanwhile, the founder and senior pastor of Christ Embassy, Pastor Chris Oyakhilome, has raised question over the testing of coronavirus patients and the production of COVID-19 vaccines.

Sam Adeyemi Reveals How Oyedepo Saved His Church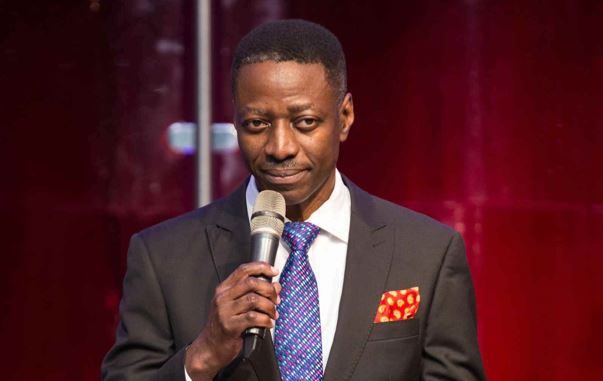 Pastor Sam Adeyemi has revealed how Bishop David Oyedepo saved his church many years ago.
Adeyemi in a video clip posted online said when he first started Daystar Christian Centre it refused to grow as expected, he was unhappy about it and had no idea what to do, so he went to his mentor Bishop David Oyedepo of Winners Chapel and asked for help.
Oyedepo told him to be steadfast and continuous in his work that growth would come at the appointed time.
He Said: "Many years ago, in the early years of Daystar, when Daystar Christian centre was like 2 years after we started, and I was getting frustrated. I was getting frustrated because there were growth targets that we had set, but we were not meeting the target. So, I went to my mentor, Dr Bishop Oyedepo. I said to him: ''Sir, what do you do when you have done everything you know to do about growing the church and the church refuses to grow?''
He said to me, ''you know this growth thing is a seasonal thing, that is why it is written in the scriptures: ''Let us not be wary in well-doing, for in due season, we shall reap '' so, he said when the season comes, the growth will come as long as the farmer continues to put seeds in the soil he doesn't have a problem because it is a matter of season. When the time comes for him to get the harvest, there is a high likelihood he would get the harvest.
He said but if out of frustration, he stops planting, the seeds, he said when the harvest season comes, God will have nothing to multiply for him. So, he said whatever it is, you have been doing, continue to do it. I will never forget that conversation because of the paradigm shift that it gave me. And that reminds me again of the conversation I had with Dr Oyedepo when I was telling him how he had an event. I was telling him how great it was, how powerful the delivery was, by the guest speaker. And when I was done, he said, can I tell you something? He said; don't think that you will grow that church on guest speakers. That church cannot outgrow you.
You are the shepherd that God has put over that church. He said to me, "Why don't you become the person that people want to listen to. I will never forget that statement because it's one of the most challenging statements I ever heard in my life. oh yes, you hear or you did hearing of other people, powerful speakers, so, you want to bring them to a conference so that they help you attract the crowd. So he said you, you would not have said that if he didn't know that I have the capacity to do it. He spoke to that potential when things were not happening fast enough.
One day, I said to my sweetheart, Nike, I said come with me let's go on a retreat, we are going to a guest house, I want to go and ask God whether I'm supposed to be pastoring or not, yes I am getting an invitation to speak everywhere, but the church is not growing.
She said: "But you told me God told you to do this."
I said I need to ask him again. You could imagine what he said. He said "stay back on the job. Imagine if I gave up on Daystar Christian Center, shut it down. In just a few weeks, Daystar is going to be 25, what if I gave up. I charge you today never to give up?"
Pastor DK Olukoya Releases Fresh Prophecy For September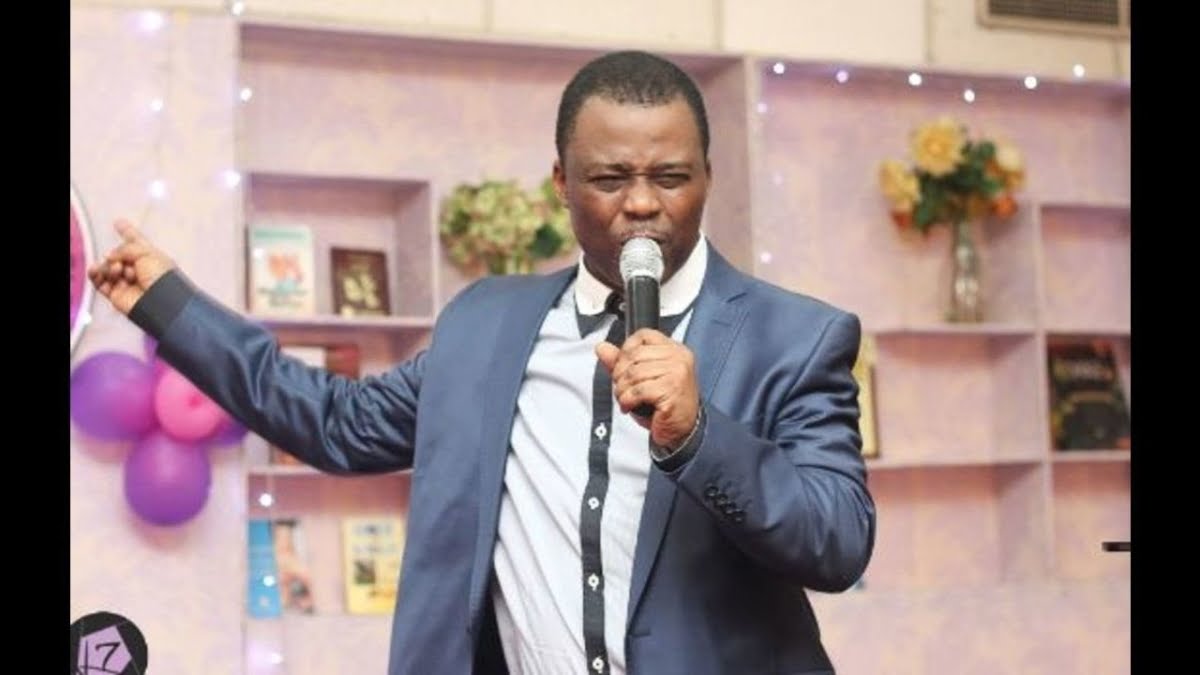 The General Overseer of the Mountain of Fire and Miracles Ministries, Pastor D.K. Olukoya has released a fresh prophecy for September.
The cleric released the prayers for the new month in a post on his Facebook account on Wednesday.
Olukoya in the monthly declaration wrote;
1. In this month of Fruitfulness, I decree that you shall begin to reap the fruits of all that your hands have laboured for and for all your troubles the Lord will give you double victory in Jesus name.
2. In this month, the Almighty God will build a shield of protection around you and your family and He shall preserve thee from all evil in Jesus name.
3. I decree that those disturbing the peace of your life shall encounter God in battle in Jesus name.
4. God will command the wind of favour to rise from all corners of the world and locate you for good in Jesus name.
5. I pray that every unrepentant enemy against the progress of your life shall encounter greater problems from today in Jesus name.
6. The Lord shall breathe the breath of life on you and all that concerns you in Jesus name.
7. As you proceed into this month, the Lord will send you abundant grace to push you up to the ladder of sufficiency in Jesus name.
8. In this month, you shall not sleep the sleep of death in Jesus name.
9. In this month, evil harvesters of your labour shall be wasted and you shall live in absolute prosperity in Jesus name, Amen.
Dhul Hijja 1442AH: Look Out For The New Moon, Sultan Tells Muslims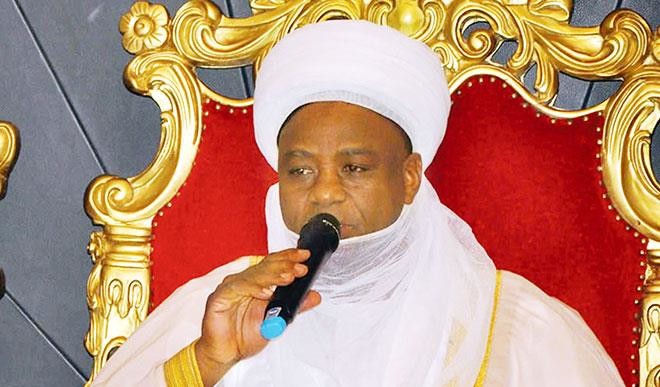 The Sultan of Sokoto, Sa'ad Abubakar III, has directed Muslim Ummah to look out for the new moon of Dhul Hijja 1442AH.
Abubakar, who is also the President-General, Nigeria Supreme Council for Islamic Affairs (NSCIA), made the call on Friday in a statement.
The statement was signed by Prof. Sambo Junaidu, Chairman, Advisory Committee on Religious Affairs, Sultanate Council, Sokoto.
Naija News understands the Dhul Hijja is the 12th month in the Islamic calendar. It is a sacred month in Islam, one in which Muslims perform Ḥajj (Pilgrimage) as well as the Festival of the Sacrifice.
"This is to inform the Muslim Ummah that Saturday, July 10, which is equivalent to 29th day of Dhul Qadah 1442AH shall be the day to look out for the new moon of Dhul Hijja 1442AH.
"Muslim are, therefore, requested to start looking for the new moon on Saturday and report its sighting to the nearest District or Village Head for onward communication to the Sultan,'' the statement reads.
The Sultan prayed Allah to assist Muslims in the discharge of their religious duty.