COVID-19: What God Told Me About Closure Of Churches – Oyedepo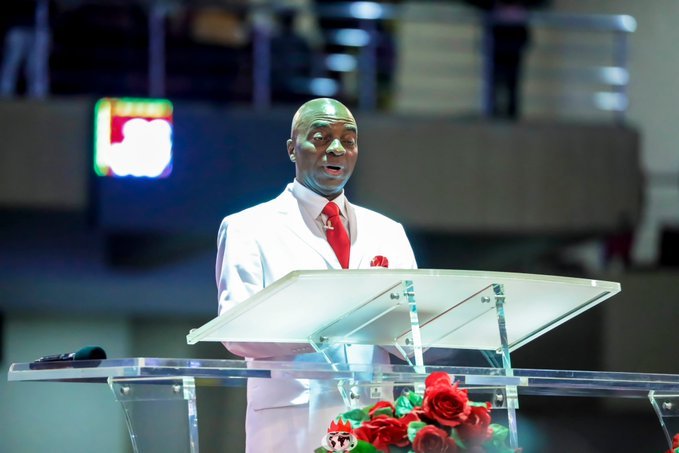 The move by the Nigerian government which stopped all religious gatherings in the country has been condemned by Bishop David Oyedepo, the founder of the Living Faith Church, also known as Winners Chapel.
Naija News recalls that President Muhammadu Buhari's led administration in its bid to curb the spread of Coronavirus disease in Nigeria has asked all Churches and Mosques to be shut down till until further notice.
However, reacting to the government's action, Bishop Oyedepo on Wednesday, May 6, during the live broadcast of the Covenant Hour of Prayer programme of his ministry at its headquarters in Otta, Ogun State, noted that the continuous closure of churches was suspicious.
The renowned clergyman expressed his dissatisfaction by the reopening of markets in the country while Churches remain closed from holding services.
Bishop Oyedepo in his statement said that God had revealed to him that the action was part of the plan to halt the continuous expansion of the Church.
He said, "I can smell a rat behind the closure of Churches. The Lord spoke to me about it. It's part of moves to stop the Church from spreading.
"How do you have the markets open and the Churches remain closed? Which one is more organized. The devil is surely targeting the people, but God's words say I shall build my Church and the gates of hell shall not prevail."
Oyedepo prayed, "Any gang up against the Church shall surely fail. The devil and his agents shall surely pay for this,"
He stated categorically that it is inappropriate for markets to be declared open while Churches, where people get saved and healed, remain closed.
Oyedepo reiterates, "It's wrong to continue to have the Churches closed. This is an upside-down way of looking at things.
"I declare that the world is free and the nations are liberated from continuous lockdown."
Meanwhile, the founder and senior pastor of Christ Embassy, Pastor Chris Oyakhilome, has raised question over the testing of coronavirus patients and the production of COVID-19 vaccines.