Top Nigerian Newspaper Headlines For Today, Friday, 21st February, 2020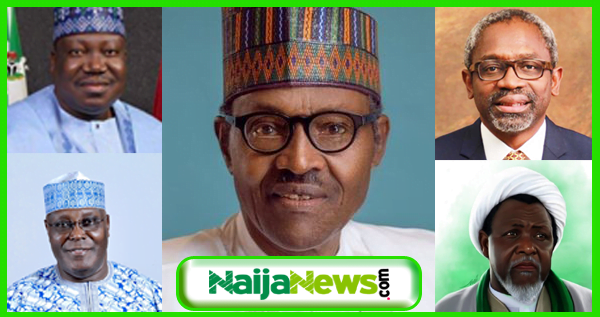 Good Morning, Nigeria, Welcome To Naija News Roundup Of Top Newspaper Headlines In Nigeria For Today Friday, 21st February 2020
Nigeria's Minister of Information and Culture, Lai Mohammed has responded to calls from some political quarters for President Muhammadu Buhari to resign.
In his response during a press briefing in Abuja on Wednesday however, Mohammed noted that President Buhari won't resign as he got the mandate from Nigerians to lead them.
Naija News has been informed that the Nigerian Senate is planning to establish a rehabilitation, deradicalisation and integration agency that will benefit the repentant Boko Haram members.
The development was revealed in a bill which was introduced on Thursday by Ibrahim Gaidam, Senator representing Yobe State in the East senatorial district.
The Department of Petroleum Resources has advised the Nigerian government to start exploring other sources income for the Nations As it predicts a total depletion of Nigerian oil reserves in 49 years at the current level of production,
Naija News understands that the reserves of 37 billion barrels stood at 37.45 billion barrels in 2014, 37.06 billion barrels in 2015, 36.74 billion barrels in 2016, but rose to 36. 97 billion barrels in 2017 and 37 billion barrels in 2018.
Officers of the Special Anti-Robbery Squad popularly known as SARS has caused chaos in Ogun State after a gunshot targetted at an Internet fraudster hits two pepper sellers.
Naija News understands that the incident which happened at Olomore, in Abeokuta, Ogun State has stirred fear among residents after the SARS officers shot two traders.
Boko Haram terrorists are suspected to have planted improvised explosive devices (IEDs) is some areas in Chibok town of Borno State, a source has claimed.
Some soldiers of the Nigerian Army have unfortunately become victims of the devices as well after their convoy ran into some of the devices planted by suspected Boko Haram insurgents in Korongilum, a community in Chibok local government area of Borno state.
A new report has emerged, suggesting that Presidential Villa Director, Laetitia Naankang Dagan, who was an Assistant Director in Aso Rock, Nigeria's Presidential Villa in Abuja, the nation's capital, was murdered by 'Yahoo boys' after the police allegedly betrayed her.
Naija News had reported earlier that Jalal Arabi, the Permanent Secretary, State House, Abuja, said the 47-year-old Dagan from Plateau State, northern Nigeria worked in her office on Monday, February 17 till 8 pm, but by 11 pm, she was gruesomely murdered in her apartment by unknown persons.
Abba Kyari overriding orders from Nigeria's President has confirmed that President Muhammadu Buhari is dead, leader of the Indigenous People of Biafra (IPOB), Nnamdi Kanu has said.
Naija News reports that the IPOB leader made this statement on social media network, Facebook in reaction to the memo from Babagana Monguno's office stating that Abba Kyari overrides President Buhari's decisions.
The recent claims in some political quarters that President Muhammadu Buhari is not in charge of his administration has been thrown into the bin by the Buhari Media Organisation (BMO).
Speaking in a statement signed by the Chairman, Niyi Akinsiju, and the Secretary, Cassidy Madueke, MBO declared that President Buhari is fully in charge of his government.
President Muhammadu Buhari has told lawmakers in the National Assembly that they need to do more to correct the negative perception Nigerians have about them.
The President noted that though he understands the massive workload of the lawmakers, Nigerians believe they are not doing enough to justify their pay.
Amidst the lingering expectation of the payment of the pending January stipends to beneficiaries of the federal government N-Power scheme, the Minister of Humanitarian Affairs, Disaster Management and Social Development, Sadiya Umar Farouq has appeared before the House of Representatives.
The Minister appeared along with the N-Power team led by Afolabi Imoukhuede, the senior special assistant to President Muhammadu Buhari on job creation and youth empowerment.
That's the top Nigerian newspaper headlines for today. Read more Nigerian news on Naija News. See you again tomorrow.