Obaseki vs Oshiomhole: Edo Governor Plotting To Dump APC – Airhiavbere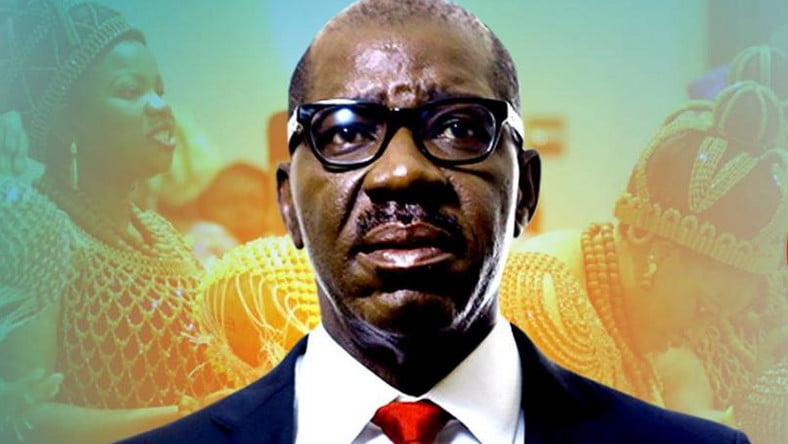 A governorship aspirant of the All Progressives Congress (APC), Major General Charles Airhiavbere (Rtd) has accused Governor Godwin Obaseki of plotting to dump the party.
Speaking in Benin City, the Edo State capital, Airhiavbere revealed that the rift in the Edo State APC started after the 2019 Presidential election.
He claimed that the crisis in the State chapter of the party resulted in President Muhammadu Buhari losing Edo South and Edo Central in the 2019 election.
The former military general said Obaseki wants to join another party becasue he has realised that the APC may not give him its ticket to contest for re-election.
According to Airhiavbere, "It has been all over the place that he (Obaseki) has been trying to cross carpet, trying to look for a soft landing but his main assets which are the APC leaders; he has left them in disarray.
"The presidential election in February, gave an account of APC political instability in the state; during that election we lost in Edo South, we lost in Edo Central, only Edo North produced the percentage that was required for the president to scale through Edo State and that was the beginning of the problems of the APC coming to the public.
"We the leaders of APC cannot afford to fold our arms and watch things go bad. When you know the strength of your enemy, you must go back to the drawing table and make sure that the enemy does not overrun you and that is exactly what the leaders of APC in Edo State are doing. Don't forget that Edo State is the only APC state in the South-South and we cannot afford to lose it to the opposition."