Shiites Are Not Intelligent, They Shouldn't Push Govt To The Wall – Presidency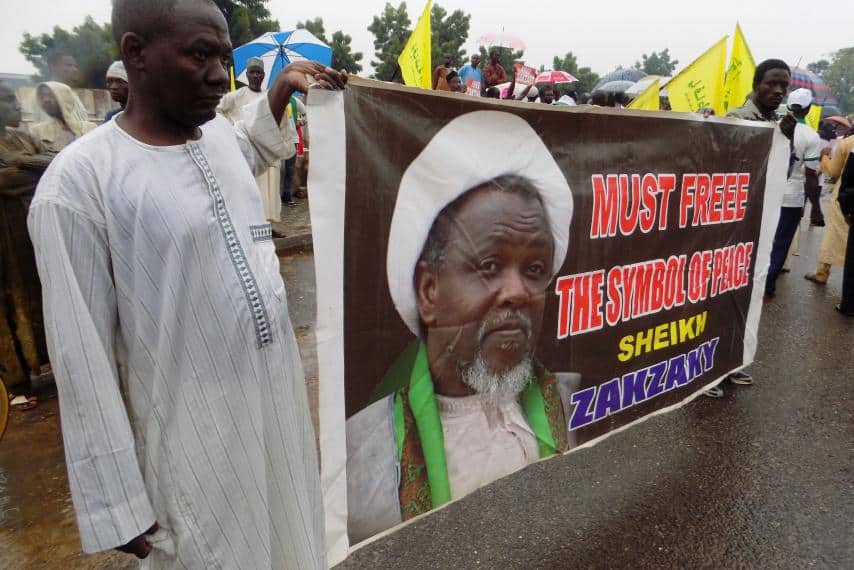 Presidency Mocks Shiite Protesters
The Senior Special Assistant to President Muhammadu Buhari on Media and Publicity, Garba Shehu, has warned members of the Islamic Movement of Nigeria against provoking the government.
The presidential aide said this with reference to the continued violent protests by the group in demanding the release of its leader, Ibrahim El-Zakzaky.
Shehu, made his submission while featuring on Sunday Politics, a programme on Channels Television.
He added that the government had the full capacity to forcefully move against the protesting Shitte members but the president instead opted to negotiate and allow the rule of law prevail.
Asked to comment on the potential security implications of the continued protests by the Shiites, Mr. Shehu urged the IMN members to desist from attacking the president and engaging in violent protests.
"Those guys are not intelligent. If they had read our statement correctly, they would have seen an olive branch. What is the government saying? We are still open to dialogue and we are willing to abide by adjudication by the court of law.
"If the Nigerian government says, 'Our hands are off that case' (and) the Attorney-General and Ministry of Justice says, 'We no longer have a hand'; if those guys were intelligent, they should be celebrating this," he said.
Shehu further warned the IMN not to test the will of the nation's security apparatus by continuing with various attacks.
He said: "But assembling women and young kids and teaching them nothing to do other than insult President Muhammadu Buhari and the leaders of this country and you think that will take you somewhere?
"No, I'm sorry, those guys need to think and determine what is right for themselves. If the government were to use force, it is present. But by the decision of the President, we don't push too hard and they shouldn't push the government to the wall."
"If they decide otherwise and they want to continue attacking the National Assembly, throwing stones at the police and burning down police vehicles and they think the army and the police are meek and powerless, they shouldn't test those elements."
Meanwhile, Naija News reports the Shiite protesters on Monday, again clashed with security operatives in Abuja, burning down a facility belonging to the National Emergency Management Agency (NEMA).