Check Out Most Expensive Tissue Paper In The World (Photo)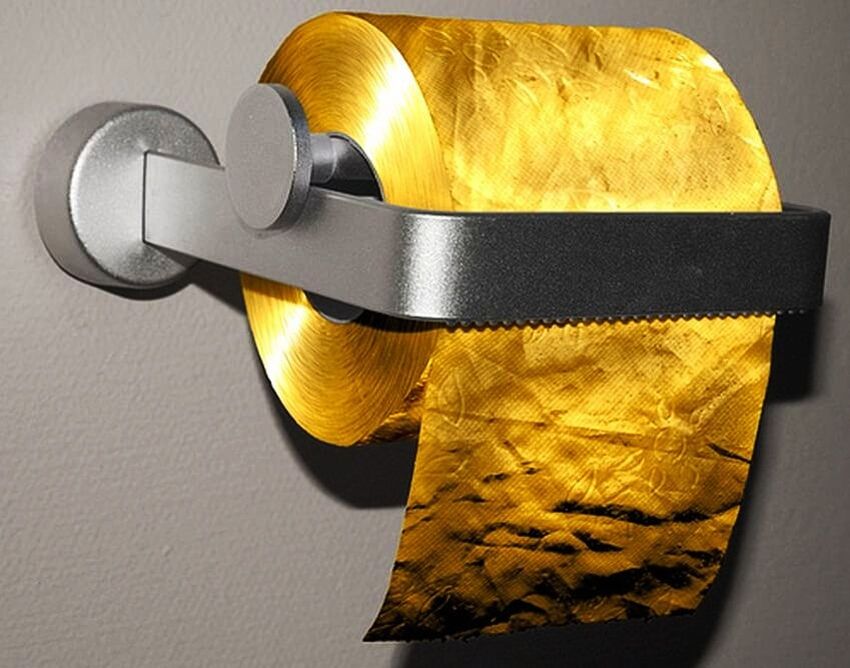 A tissue paper created by an Australian man who used 22-carat gold flakes to create it is said to be worth $1,300,000 (N468,000,000.00).
Naija News understands that the roll was originally made for promotional purposes, but the roll is really up for sale.
Manufactured since 2010, the news about the 22-carat toilet paper has circulated throughout the world but there haven't been any buyers yet.
See the photo: