Atiku Vs Buhari: PDP Begs Presidential Election Tribunal For More Time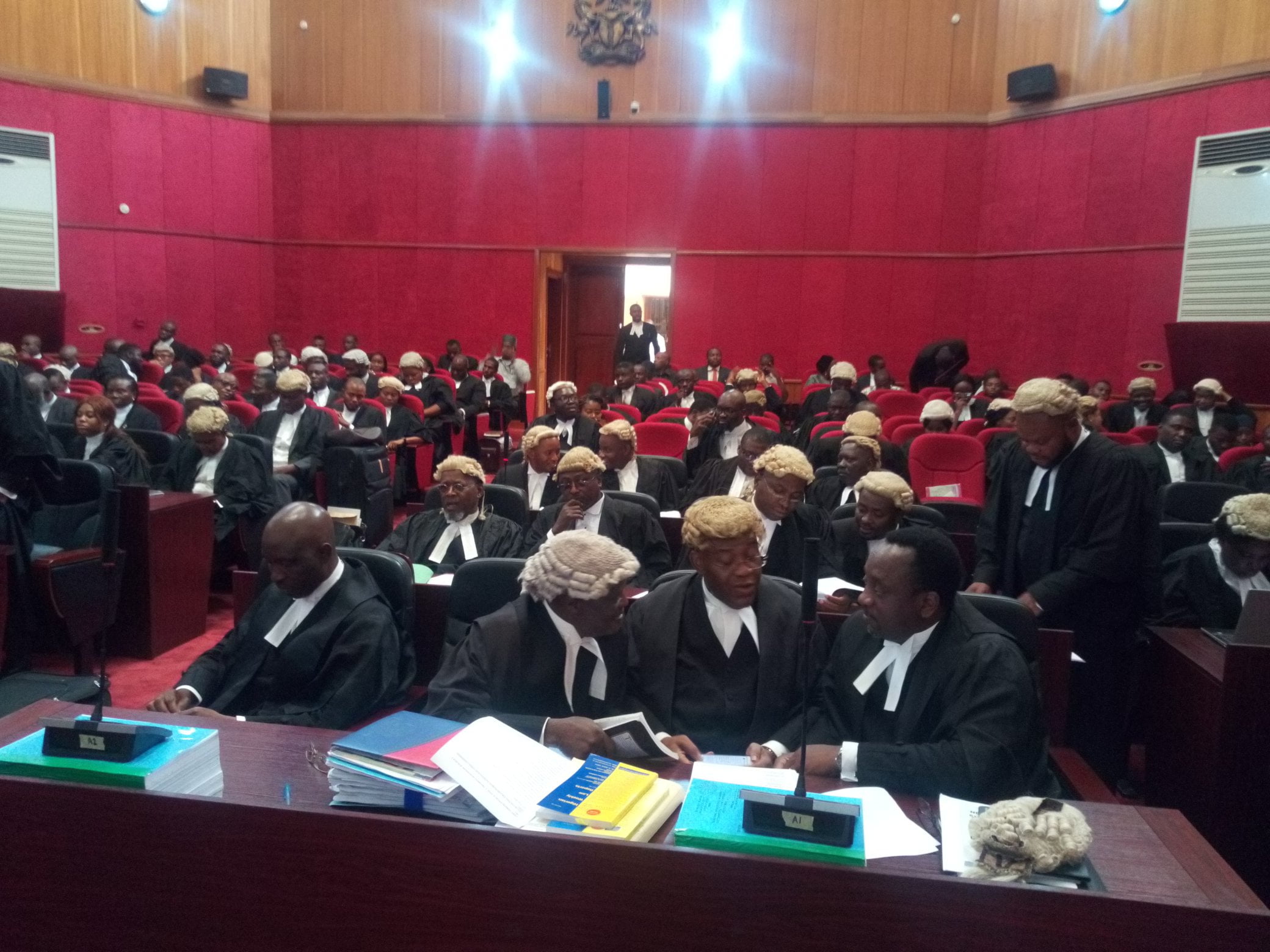 The Peoples Democratic Party (PDP) and its presidential candidate, Atiku Abubakar, has appealed to the Presidential Election Petitions Tribunal for more time to close their case.
Naija News reports that today (Friday) is the last day of the 10 days given to the duo to conclude their case at the tribunal.
Recall that the PDP and former Vice President Atiku are challenging the re-election of President Muhammadu Buhari at the 2019 general election.
Counsel to the duo, Chris Uche (SAN) hinted that they would not be able to conclude their case on Friday.
Uche couched his request for more time as "a modification of the pre-hearing report" in which 10 days period was allocated to the petitioners to present their case and six days for each of the respondents to present their defence.
He said, "Today may appear to be our last day. But my lords, we are seeking a modification of the pre-hearing report.
"Today should not be construed as our last day.
"We asking if my lords can give us tomorrow, Monday or Tuesday for us to conclude."
Recall that some of the documents requested by the PDP and Atiku have been made available by the Independent National Electoral Commission (INEC).
The Presidential Election Petition Tribunal had on Wednesday, mandated INEC to make the documents available to the petitioners latest by Thursday noon.
The tribunal's order comes after complaints by the petitioners that the subpoenas issued and served on INEC Chairman, Mahmood Yakubu, and the commission's Residential Electoral Commissioner in Zamfara State had not been complied with.