Buhari Vs Atiku: Election Tribunal Allows Buhari To Play Video (See Why)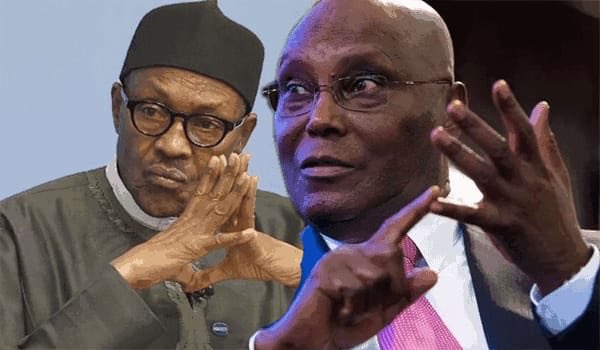 The Presidential Election Petitions Tribunal has granted the request of representatives of President Muhammadu Buhari to provide the equipment to play a video where the Chairman of INEC, Mahmood Yakubu, dismissed the use of electronic transmission of results for the 2019 election.
Naija News reports that Atiku Abubakar and the Peoples Democratic Party (PDP) are by their petition challenging the re-election of the All Progressives Congress (APC) candidate, President Buhari.
The Justice Mohammed Garba-led panel adjourned proceedings to today (Tuesday) following the request by Buhari's lawyer, Alex Izinyon (SAN), to bring equipment to play the DVD after the lawyer to Atiku and the PDP, Chris Uche (SAN) objected to the use of their television set and DVD player.
The petitioners, who proposed to call about 400 witnesses, have so far called 40, having called four yesterday.
After calling their third witness on Monday, Atiku's counsel, Uche, requested permission to tender video evidence contained in about 48 compact discs and to play some in open court.
The petitioners proceeded to call its fourth witness for the day, Segun Showunmi, through whom they tendered the CDs and a certificate of compliance. Showunmi introduced himself as the media Adviser to Atiku.
Although lawyers to the respondents – Yunus Usman (SAN) for INEC; Izinyon, and Adeniyi Akintola (SAN), for the APC objected to the admission of the CD in evidence, the tribunal, in a ruling, overruled the respondents' objection.
Justice Garba said the CDs were part of exhibits covered by the pre-election agreement by parties, which the tribunal adopted.