Atiku vs Buhari: PDP Agent Reveals Shocking Details Of What Happened At Polling Units In Borno State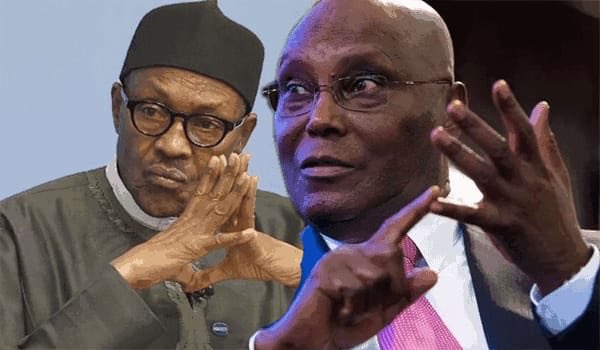 Presidential Tribunal Resumes Hearing In Abuja
An agent for the Peoples Democratic Party (PDP) during the 2019 presidential election in Nigeria has revealed some of his experiences in Borno State.
The agent, Babagana Kukawa spoke at the resumed hearing of the Presidential Election Petition Tribunal in Abuja on Monday as the 37th witness for the PDP and its candidate, Atiku Abubakar.
Naija News recalls Atiku and his team are challenging the victory of President Muhammadu Buhari and the All Progressives Congress at the February 23, 2019 poll.
Kukawa served as the Local Government Area collation agent at Kukawa Local Government Area of Borno State during the presidential election in February.
Under cross-examination by the respondents' lawyers, Kukawa accused the agents of APC, Buhari, INEC and security agencies of conniving to chase his party's agents from the polling units.
He added that election in the 131 polling units in the local government area held in one place, making it possible for him to visit all of them.
He said, "The security personnel, in connivance with the 2nd and 3rd respondents and officials of INEC, chased away our agents."
He, however, said he was not chased away when the question was put to him by the lawyers.
He also alleged that "votes were not counted when it was realised that the petitioners had the upper hand.
"They did not count the votes at the unit and wards," adding that his polling agents did not sign the Form EC8A, the polling unit result sheets, "because they were chased away".
Kukawa, however, stated that he signed the Form EC8C – the local government result sheet, at the local government area collation centre in order to be able to collect a copy as evidence.