Latest Political News In Nigeria For Tuesday, 2nd July, 2019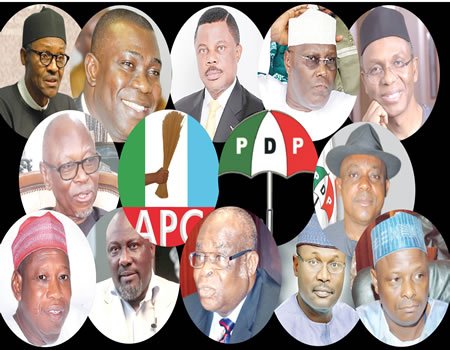 Good day, Nigeria, welcome to Naija News roundup of political news headlines for today Tuesday, 2nd July 2019.
Below is a roundup of top political stories in Nigeria.
Senate President Ahmed Lawan has on Tuesday announced the names of the eight principal officers for the Nigerian Senate in the 9th National Assembly. This follows the letters received by the Senate President from the National Chairmen of both the ruling All Progressives Congress (APC), Adams Oshiomhole and the major opposition, Peoples Democratic Party, (PDP) Uche Secondus.
President Muhammadu Buhari has sent the long-awaited ministerial list to the National Assembly on Tuesday, Naija News understands. There had been pressure from every corner of the country, with politicians, political parties and prominent people challenging the president for the delay in the appointment of his cabinet.
Former Vice President Atiku Abubakar has reacted to the current saga between the Economic and Financial Crimes Commission and Dr. Bukola Saraki, president of the 8th Senate. Naija News recalls Saraki had alleged that Ibrahim Magu, acting boss of the Economic and Financial Crimes Commission (EFCC), visited him in 2016 and begged him to ensure that he was confirmed by the Senate.
The Peoples Democratic Party (PDP), Nigeria's main opposition party, says the National Assembly must investigate the alleged widespread insecurity, economic depression, treasury looting, abuse of office and violations under the leadership of President Muhammadu Buhari since May 2015. Naija News reports the former ruling party made this call in a statement signed by its spokesperson, Kola Ologbondiyan.
The immediate past President of the Nigerian Senate, Bukola Saraki, says he is not into any media war with the Economic and Financial Crimes Commission (EFCC), Nigeria's anti-graft agency. Naija News recalls that there had been reports in some quarters that the acting Chairman of EFCC, Ibrahim Magu pleaded with Saraki while in the office to confirm him as the head of the anti-graft.
That's political news in Nigeria for today. Read more Nigerian news on Naija News. See you again tomorrow.