Sanwo-Olu Orders Arrest Of Brother, Party Members (See Why)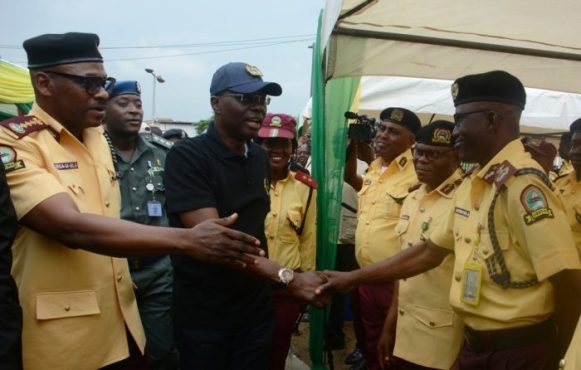 Lagos State Governor, Babajide Sanwo-Olu on Friday told officials of the Lagos State Traffic Management Authority (LASTMA) not to hesitate to arrest his brother when he violates traffic laws on Lagos roads.
Sanwo-Olu who was at LASTMA office in Oshodi, Lagos, Southwest Nigeria on Friday told the officials not to spare anyone not excluding his brother or any member of his political party.
Naija News understands that the order by the new state Governor is in line with the commitment of his administration to make the state a safer and more habitable place to live.
According to him, "there would be no sacred cow in the enforcement of the law."
He said anyone who claims to be a friend or brother to the Governor should call the Governor to pay his fine for his offence.
"Tell him to call the governor to pay the money for the offence," he replied.
Sanwo-Olu also made it clear that his administration would not condone any bribery act within the authority, stressing that their welfare will be looked into.