9th National Assembly: How Lawan Defeated Ndume To Emerge As Senate President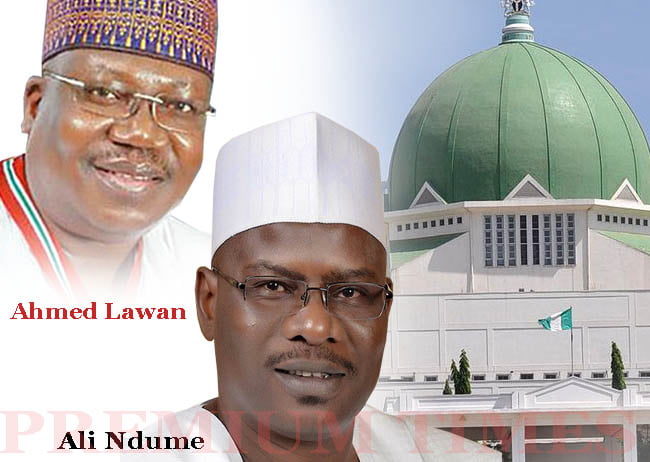 It is not too much of a surprise that Ahmed Lawan emerged as the Senate President as he had his party, All progressive Congress as well as suitable Peoples Democratic Party members to his side.
Naija News reports that Lawan polled 79 votes while Ndume scored only 28 votes.
In the secret ballot system adopted, at least 17 PDP lawmakers voted for Senate President Lawan in disregard of the directive of the PDP leadership that Ali Ndume should be elected as Senate President.
Naija News understands that APC has 62 lawmakers while the opposition PDP has 44 and Young Democratic Party has one.
Two senatorial seats of Imo State remain vacant.
Lawan during his campaign met with some of his colleagues in the PDP and negotiated with them.