Adeleke Reacts To Appeal Court Ruling On Certificate Forgery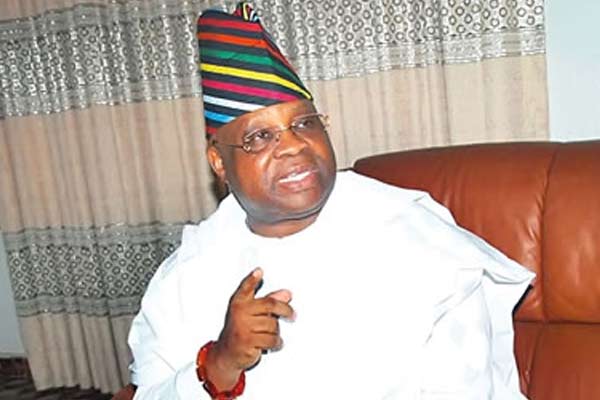 Senator Ademola Adeleke (PDP-Osun West) has commended the ruling of the Appeal Court which ruled that he was constitutionally qualified to contest for the Osun governorship election.
Naija News recalls that Justice Othman Musaon of the High Court had voided Adeleke's candidacy on the grounds that he was not qualified.
The lawmaker was said to have been in possession of an invalid secondary school certificate.
But, a three-man panel of the Appeal Court ruled that the FCT High Court was wrong to have concluded that Adeleke did not complete Secondary School and that he made false representation as regards his educational qualification.
Reacting in a statement issued by Olwale Rasheed, Director Publicity, Senator Adeleke Campaign Group, the lawmaker described the Appeal Court judgment as a vindication of his innocence.
Senator Adeleke stated that he was elated that "his image and credibility have been saved from a calculated smear campaign.
"I am happy to read the judgment which confirmed and established the truth. I forged no certificate or testimonial.
"I fulfil the constitutional requirement to contest elections. I am a law abiding honest politician who is a victim of power mongers who think the way to retain the stolen mandate is to tarnish my image."