Sallah: Buhari's Daura Emirate Cancels Celebration; Give Reasons
The Eid-Fitr celebrations expected to mark the end of the Ramadan fast next week, has been put on hold in Daura, an Emirate council in Katsina State.
Making a declaration yesterday, the Daura Emirate Council announced the suspension of activities lined up to mark the Sallah celebration in the emirate due to insecurity.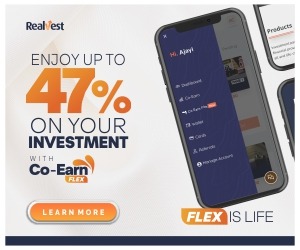 Naija News recalls Daura is the birthplace of President Muhammadu Buhari.
It is particularly understood that some parts of Katsina have been victimized by banditry, killings and kidnapping in recent times claiming scores of lives.
Naija News recalls the district head of Daura, Alhaji Musa Umar-Uba, was recently kidnapped at his residence in Daura by unknown gunmen and since the incident, his whereabouts remain unknown.
The disclosure on the restricted celebration was disclosed by Mallam Abdulmumini Salihu (Danejin Daura) on behalf of the emirate council in a statement issued in Daura, yesterday.
Salihu explained that the suspension of the Sallah activities was due to the recent security breaches affecting some parts of the state. He said the recent happenings which led to the kidnap and brutal killings of some innocent citizens of the state were saddening and unfortunate.
The emirate added that the period should be used to commiserate with the government of the state, citizens and victims' relations over the unfortunate development.
Only two raka'at Eid prayers would be observed after which marathon prayers and supplication would be conducted to invoke divine intervention over the precarious security challenges, the statement noted.
All the 16 district heads, 245 village heads and ward heads, were however directed to organize and supervise prayers in their areas of jurisdictions, with a view to achieving lasting peace and stability nationwide.
Reacting to the development, a renowned Islamic scholar, Sheikh Sidi Munir, in an interview with Vanguard, lamented the suspension of Sallah celebrations in the emirates of Daura and Katsina in Katsina State, saying it was an insult on President Muhammadu Buhari.
Sheikh Munir, who is from the Islamic Movement in Nigeria, IMN, said: "I don't blame the two emirates going by the trend of insecurity in Kaduna, Zamfara, Sokoto and Katsina, especially.
"If anyone thinks Sallah celebrations would take place successfully in these states, the person is merely deceiving himself. "Suspension of Sallah celebrations in Katsina is an insult on President Muhammadu Buhari because he is from that state. It is believed that the President is aloof to the security challenges in his home state.
"So, what the emirates in Katsina did was right in the sense that they want to send a message not to just the President but to the entire country that insecurity is worsening in the state."
Source: Naija News