Latest 9th National Assembly News For Wednesday, May 22nd, 2019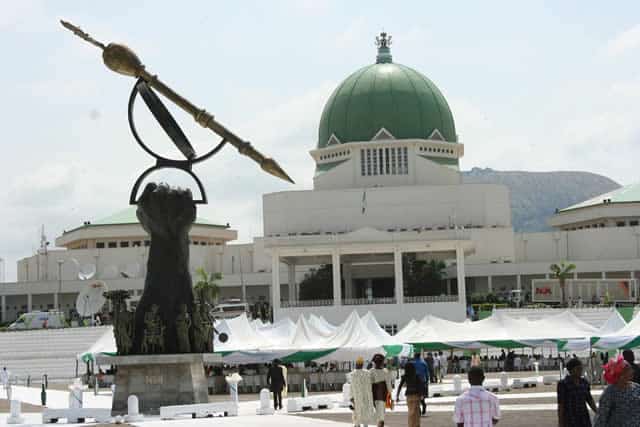 Good morning, Nigeria, welcome to Naija News roundup of 9th National Assembly news headlines for today Wednesday, May 22nd, 2019.
Below is a roundup of top 9th National Assembly stories.
Senator Ahmed Lawan and Hon. Femi Gbajabiamila, the preferred candidates of the All Progressives Congress (APC) have increased lobby for the positions of Senate president and Speaker of the House in the soon to be inaugurated 9th National Assembly. The lawmakers are not leaving anything to chance in their bid to emerge victorious in the National Assembly leadership contest which is just barely three weeks away.
A member of the House of Representatives, Hon. Yusuf Buba (APC-Adamawa) has withdrawn from the Speakership race of the 9th National Assembly to support Hon. Femi Gbajabiamila, the anointed candidate of the APC. Speaking at a press conference, the lawmaker stated that the ruling party's zoning policy made him drop his ambition.
Governor David Umahi of Ebonyi State has thrown his weight behind Hon. Femi Gbajabiamila for the Speaker of the 9th House of Representatives. Umahi, who his a governor under the platform of the Peoples Democratic Party (PDP), endorsed Gbajabiamila when the All Progressives Congress (APC) prefered candidate led many of his supporters and colleagues on a courtesy call to the governor.
That's the 9th National Assembly news for today. Read more Nigerian news on Naija News. See you again tomorrow.