Lawan, Gbajabiamila Lobby APC, PDP Lawmakers Ahead Inauguration
Senator Ahmed Lawan and Hon. Femi Gbajabiamila, the preferred candidates of the All Progressives Congress (APC), have increased lobby for the positions of Senate president and Speaker of the House in the soon to be inaugurated 9th National Assembly.
The lawmakers are not leaving anything to chance in their bid to emerge victorious in the National Assembly leadership contest which is just barely three weeks away.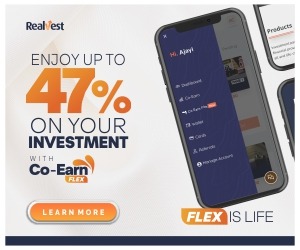 According to Daily Trust, the two chieftains of the APC were not relying only on the endorsements of their party to emerge as principal officers, but are talking to all the lawmakers across political parties.
It was learnt that the lawmakers are meeting with stakeholders individually and strategically, including state governors both in Abuja and at their respective states.
Both Lawan and Gbajabiamila, according to reports, had already met several state governors separately and would meet others between now and the day of the inauguration in June.
Naija News recalls that the Governor of Ebonyi state, David Umahi, on Tuesday endorsed Gbajabiamila as speaker of the 9th House of Representatives despite being a governor under the platform of the opposition Peoples Democratic Party (PDP).
Senator Ahmed Lawan and Gbajabiamila were also set to meet with some monarchs and other influencers in the country to sell their candidatures.
It was part of the lobby that Lawan, alongside his Yobe State Governor Ibrahim Gaidam and the incoming governor of the state, Mai Mala Buni, visited governors of Kano, Katsina and Jigawa states on Monday.
Lawan told Daily Trust in Abuja on Tuesday that his resolve to adopt door-to-door campaign was to build confidence towards having a united 9th Senate "if God makes it possible for me to emerge."
Both Lawan and Gbajabiamila were the preferred candidates of the APC for the two positions before the inauguration of the current 8th National Assembly on June 9, 2015.
But they were both outsmarted by Bukola Saraki and Yakubu Dogara respectively following an alliance between some APC and PDP members in both chambers.
Source: Naija News