Farmers/Herders Clash: What Ortom Advised FG, 9th NASS To Do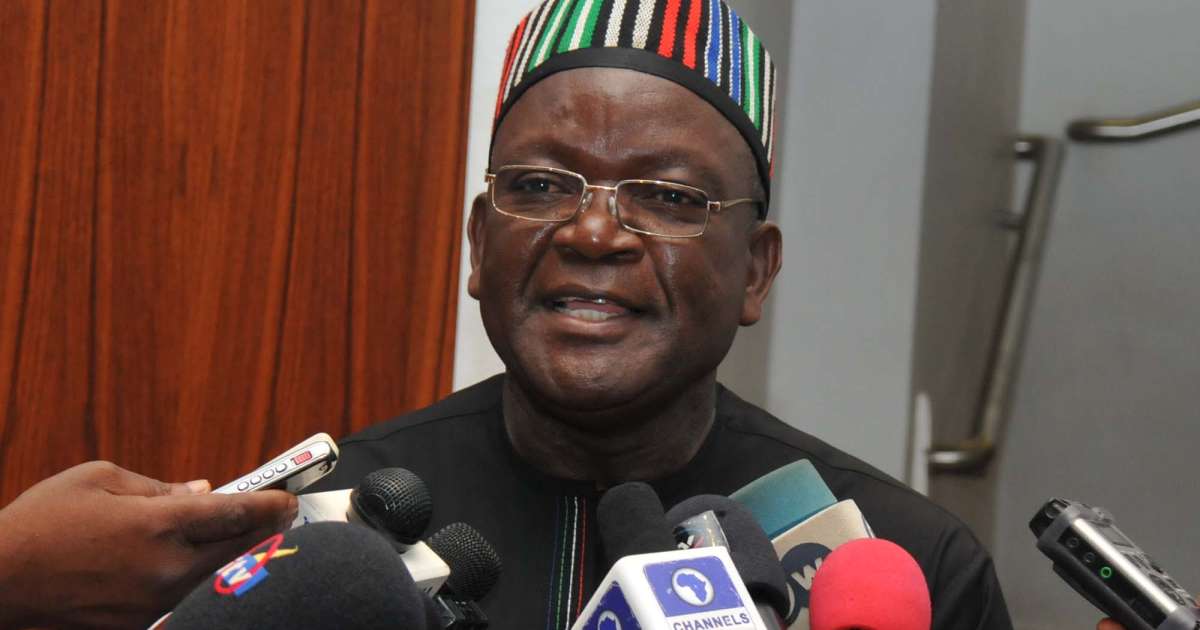 Governor Of Benue State, Samuel Ortom.
In order to address the crisis of farmers/herders clash in Benue State, Governor Samuel Ortom has urged the Federal government to see cattle rearing as a Private Enterprise.
Speaking at a memorial lecture of the first Prof. Miriam Ikejiani-Clark memorial lecture at the University of Nigeria Nsukka (UNN), Enugu State,
In his lecture titled: "The State and Management of Farmers/Herdsmen Conflict in Nigeria: Lessons from the Benue Valley", Ortom encouraged the ninth National Assembly to pass the National Open Grazing Prohibition and Ranches Establishment Bills, stressing that "any recommendations about open cattle routes of the 1950s will not work because on such routes are now built hospitals, airport, university campuses, etc".
The governor also advised the government to see ranching as an alternative to open grazing.
His words: "You have invited me here to share our experiences on the national tragedy of nomadic herdsmen attacks on sedentary crops farmers and other citizens. I consider this a recognition of my apical role in signing into law the Benue State Open Grazing Prohibition and Ranches Establishment Law, 2017.
"The Federal Government should promote cattle rearing as a private enterprise, with private investors encouraged to approach individual family land owners and negotiate for available lands, if any, for such purposes.
"Cattle ranching cannot and should not be ignored. It is our view that the Federal Government is the most appropriate tier of government to understand and support legislation which promotes ranching in any part of Nigeria.
"A ranching policy will provide avenue for both crop farmers and those involved in animal husbandry to increase production using modern technology. The bold step Benue has taken in enacting a law deserves applause and support, not scorn, knocks and the ongoing blame the victim narrative."
According to the Nation, Ortom blamed the Federal Government for not arresting and prosecuting certain people for their comments in the face of the attacks on people of the state.
"The arrest and prosecution of leaders of the Miyetti Allah Kautal Hore and Miyetti Allah Cattle Breeders Association of Nigeria would have been the beginning of a semblance of justice for thousands of people killed, injured, maimed and displaced," he noted.
He concluded, on a note of warning that "Those who think the herdsmen problem is only that of the Benue Valley and Meddle-Belts states should watch out. It was first with Plateau State and Southern Kaduna, and then it spread to others. It is spreading and soon will become a national social and economic problem too difficult to contain."
Source: Naija News