What President Buhari Discussed With Bill Gates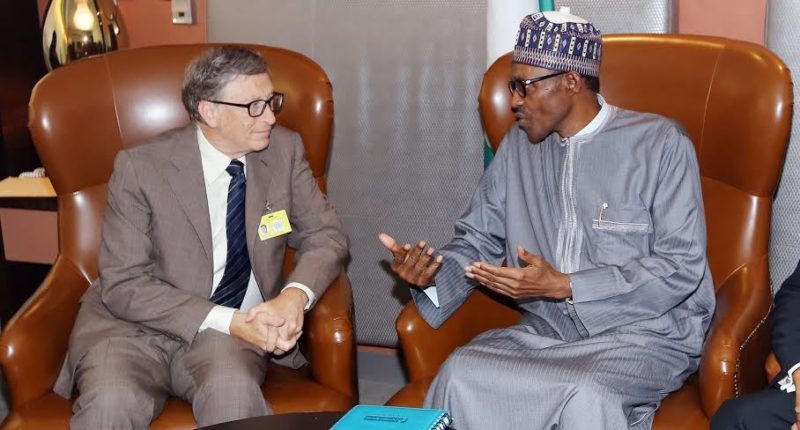 President Muhammadu Buhari on Wednesday received a call from the world's second richest man, Bill Gates where they both spoke at length about happenings in the country.
Naija News understands that the multi-billionaire called President Buhari to congratulate him on the 2019 presidential election victory.
The Personal Assistant to the President on New Media, Bashir Ahmad revealed this on Wednesday, April 17.
Bashir Ahmad said the multi-billionaire called President Muhammadu Buhari and that they spoke on matters of national relevance.
He said: "one of the world's richest men, Bill Gates called President Buhari to congratulate him on his resounding election victory, winning a second four-year term of office."
In his discussion with the President, Bashir Ahmad added that Bill Gates reiterates his commitment to the success of President Buhari's administration and also expressed his delight to associate himself with him.
"Bill Gates said he's happy to be associated with President Buhari, restated his commitment to the success of the administration as well as the progress, prosperity and well-being of the Federal Republic of Nigeria. He also expressed willingness to do more for the country," he added.
In his response, President Buhari told Gates that his wealth has benefited Nigeria's development, and expressed appreciation for the call.
"I am very happy the way your projects have touched the lives of the average Nigerian. The people of this country have given their verdict. This verdict says we have to work hard to meet their expectations. God willing, we will not fail, " the President said.
The President is discussing with Gates in just few hours after Naija News had reported that Atiku had revealed the details of the outcome of 2019 Presidential election where he contested under the platform of the Peoples' Democratic Party and lost to the opposition All Progressives Congress (APC); a development that has given the mantle of leadership to Buhari to pilot the affairs of the state for the next four year
Atiku who is not pleased with Buhari's emergence as President has vowed to involve Microsoft experts, IBM and Oracle experts to confirm the authenticity of the Presidential results he obtained directly from the server of the Independent National Electoral Commission (INEC).