#NigeriaDecides: I'll Be The Winner- Buhari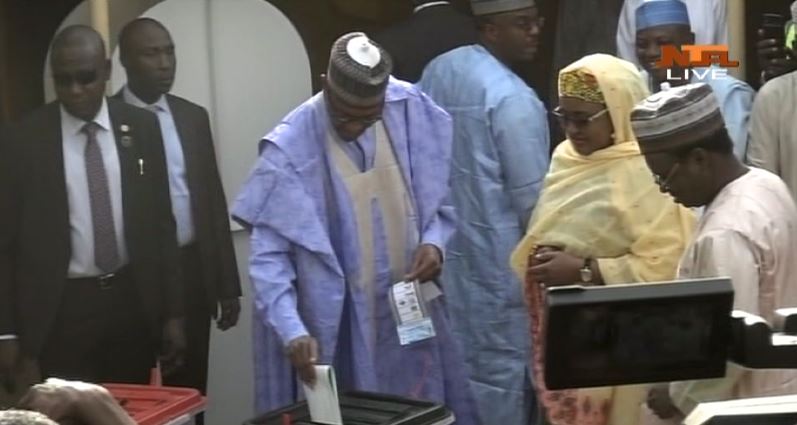 Nigeria's incumbent President, Muhammadu Buhari has expressed optimism that he will eventually emerge as the winner in the 2019 Presidential election rescheduled for Saturday, February 23.
Naija News reports that the President gave the assurance while speaking with this News platform at his polling unit in Daura, his country home town in Katsina state.
While speaking in a brief statement with this News platform, the President said in his words; "I'll Congratulate MySelf, I'll Be The Winner."
The President who was accompanied by his wife who also cast her vote for her husband urged electorates to be peaceful in the process of exercising their franchise.
Buhari and his wife who were accredited at past 8 am, cast their votes at about 8:07, Nigerian time.
Recall that Naija News has reported that the President arrived his hometown on the eve of the Presidential election to cast his vote in his polling unit in Daura.
Buhari is seeking re-election for his second term in the office under the platform of the ruling All Progressives Congress (APC).
Buhari in his quest for re-election is expected to defeat his counterpart of the Peoples Democratic Party (PDP), Atiku Abubakar and other presidential candidates from various political parties who are also seeking election into the same office.
Source: Naija News