Supreme Court Strikes Out Appeal Against Kashamu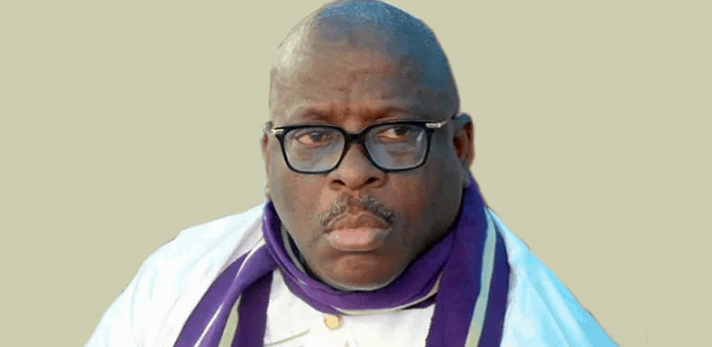 The controversy over the Executive Committee of the Ogun State chapter of the Peoples Democratic Party (PDP) and the list of candidates for the 2019 general election has been laid to rest.
The Supreme Court on Monday struck out the appeal of the PDP seeking to relist its appeal against the 24th June 2016 judgment of the Federal High Court, Lagos, which affirmed the Adebayo Dayo-led State Exco of the PDP in Ogun State.
The Dayo-led Exco is backed by Senator Buruji Kashamu (PDP-Ogun East) who has been locked in a battle for the control of the state party structure and candidates' list.
The Apex court judgment also mandated INEC to accept the list of candidates emerging from primaries conducted by the said Exco for the 2019 general elections in Ogun State.
When the matter came up on Monday, the Supreme court during the proceedings sought to know the nature of the appeal; whether it was a pre-election matter or not.
Responding, the appellant's counsel (PDP), Emeka Etiaba stated that it was not a pre-election matter.
However, the respondents' counsel, Dr. Alex Izinyon (SAN) referred the court to the appellant's pending application for abridgment of time wherein they stated facts pointing to a pre-election case.
These facts, he pointed out, formed the basis and grounds of the said application for abridgment of time.
Seeing that their application had been caught up by the 4th Alteration to the 1999 Constitution, Etiaba subsequently withdrew the appeal and it was accordingly struck out based on the provisions of Section 285 of the Constitution.
No order was made as to cost.
With the striking out of the appeal in SC.968/2018 PDP Vs Chief (Engr.) Adebayo Dayo & 4Ors., it puts an end to the several speculations surrounding the list of PDP candidates in Ogun State.