Scores Feared Dead As Explosion Rocks Somalia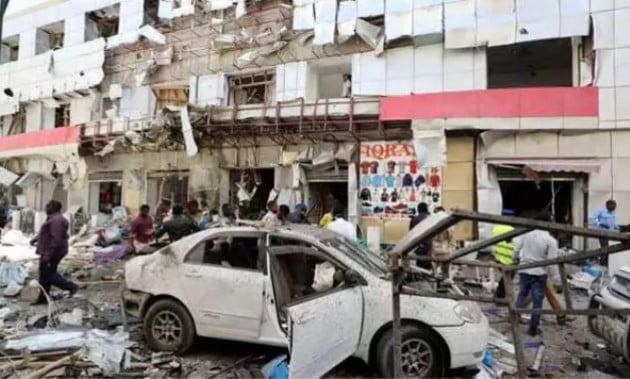 At least 11 persons have been confirmed dead, while several others have been left with various degrees of injuries after an explosion in Mogadishu, the capital city of Somalia.
The explosion was said to have occurred during the early hours of Monday, February 4,  in Mogadishu's Hamarweyne district, a busy area with shops and restaurants.
While confirming the incident, a police officer who witnessed the scene, Ahmed Baashane told Naija News that the explosion was caused by a car bomb. The officer revealed that it was unclear whether a suicide bomber was involved in the blast.
"The latest death toll we have suggests that up to 11 innocent people were killed in the blast
"Several dead people were removed from a wrecked building at the blast scene. So far the death toll is 11 civilians and 10 others injured," Baashane said.
A terrorist group, Al Shabaab which carries out bombings in Mogadishu and other parts of Somalia against the government and other targets has reportedly claimed responsibility for the attack.
The group is trying to oust the Western-backed central government and establish its own rule based on its strict interpretation of sharia law.
Naija news had earlier reported that thousands of persons have been forced to abandon their homes in the northeastern part of Australia as a result of a heavy downpour on Sunday, February 3.
The heavy flood turned the streets into rivers as the tropical north experiences heavy rains during the monsoon season.