2019 Elections: You Must Attend Tomorrow's Debate – Fayose Tells Buhari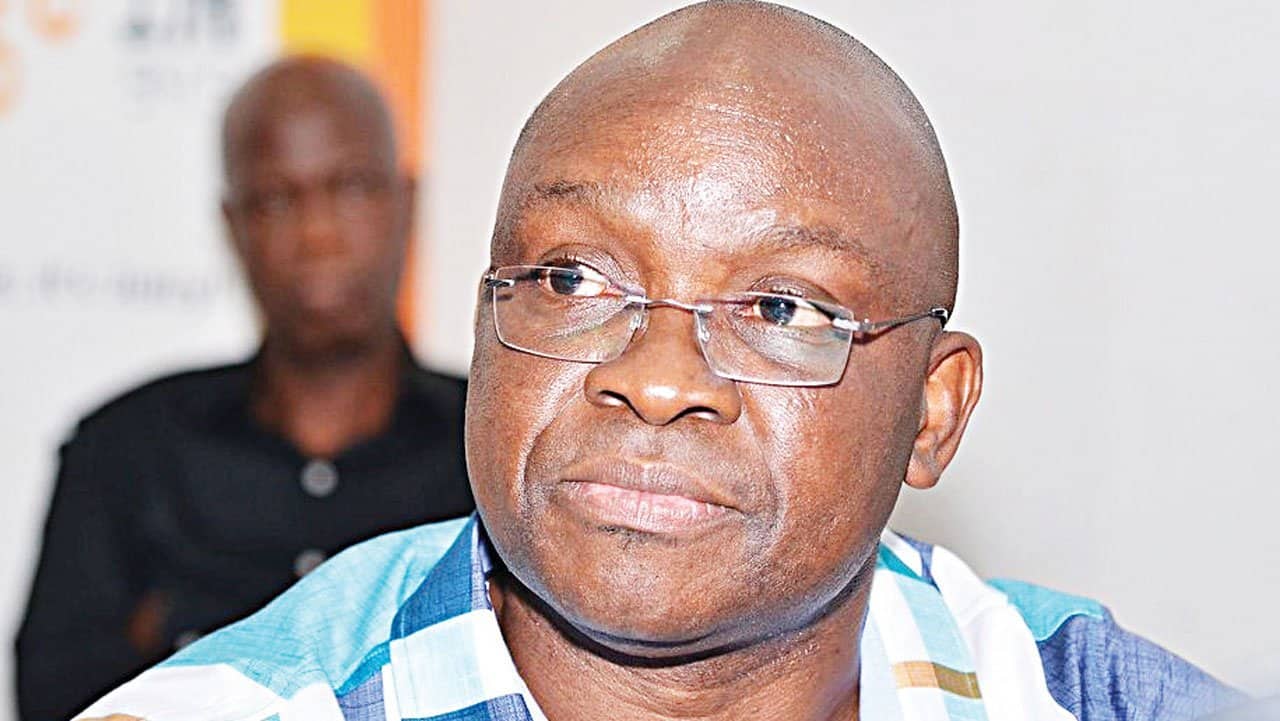 The former governor of Ekiti State, Ayodele Fayose, has urged President Muhammadu Buhari, the All Progressive Congress (APC)'s to ensure he attends the presidential debate which will take place for tomorrow.
The former governor, who is the fractional head of the South West campaign organisation of Atiku Abubakar, the candidate of the Peoples Democratic Party (PDP), made the call on Friday.
As the February 2019 election knocks on the door, the major candidates, including President Buhari and Atiku Abubakar, are expected to participate in the debate.
Also, there are insinuations in some quarters that the president who seeks a second term in office will dodge the debate. The media have not been able to confirm if President Buhari would debate his challengers personally or through proxy.
Weighing-in on the matter, Fayose wrote on Twitter: "They challenged @atiku to travel to US, he is there now. We are challenging President Buhari to come and debate tomorrow, no excuse!"
Abubakar, who is widely travelled, has not been to the United States in 13 years, a situation which has fueled speculations that the Wazirin Adamawa might be avoiding possible arrest or prosecution.
The political opponents of the former Vice President including the All Progressives Congress (APC) have on several occasions used his absence from the US not just to taunt but to discredit him.
Download NAIJA NEWS app: