Air Peace Resumes Suspended Kaduna Flight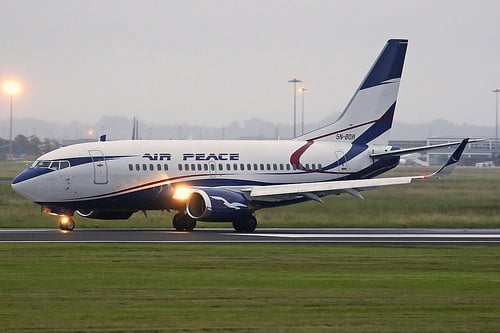 Air Peace Okays Resumption Of Lagos-Kaduna Flights
Air Peace has resumed its Kaduna flight services after suspending the operations as a result of recent unrest in the state which necessitated a 24-hour curfew.
Air Peace suspended its Lagos-Kaduna-Lagos flights on October 21, saying the action was to safeguard the lives of its customers and staff.
A statement signed by the carrier's Corporate Communications Manager, Mr. Chris Iwarah said the airline restored its Kaduna flights based on the state government's assurances that the security situation had improved.
The airline empathized with members of the flying public who were affected by the suspension of its flights into and out of Kaduna, commending them for their cooperation and understanding while the development lasted.
Air Peace however, said it would continue to sustain its observance of strict safety standards in its flight operations to safeguard the lives of its customers, crew and other staff.