Alao-Akala Speaks On APC Governorship Primary In Oyo State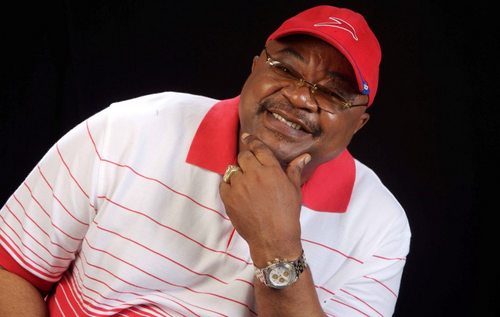 Gubernatorial Aspirant of the All Progressives Congress, and former governor of Oyo State, Adebayo Alao-Akala, on Saturday insisted that he will not be part of the party's primary election.
Alao-Akala, in a statement made available to newsmen, stated that the reason why he would shun the primary election is because the state governor, Abiola Ajimobi has plans to impose one of the aspirants, Olasunkanmi Tegbe on the delegates and members of the party.
The former governor in the statement issued by Head, New Media and Public Affairs, Alao-Akala Campaign Organisation, Jeremiah Akande, took the opportunity to call on the National Leadership of the party, President Muhammadu Buhari and other leaders of the party to come to the aid of the party.
The former governor pointedly declared that "Oyo APC is on the brink of collapse due to the high-handedness and imposition of candidate on delegates who will vote at the Primary Election of the party taking place tomorrow by Governor Abiola Ajimobi".
Alao-Akala in the statement said, "Otunba Adebayo Alao-Akala wishes to state categorically and put the leadership of the party and the General Public on notice that Governor Abiola Ajimobi has perfected plans to impose one Joseph Olasunkanmi Tegbe on delegates as he has sent his foot soldiers around to coerce and Intimidate delegates to vote for the said Tegbe tomorrow at the party primaries against their free will.
"His Excellency, Otunba Adebayo Alao-Akala, a true party man and committed loyalist to any cause he believes in wishes to state categorically that he is not a push over in the game of Politics and as a well grounded and groomed politician who has occupied the number one seat of a Politically conscious state as Oyo state will not be part of any move or attempt to subvert the true will and wish of the people by the selfish interest of an Individual.
"The General Public should also note that Gov. Abiola Ajimobi has clandestinely offered Otunba Adebayo Alao-Akala the Ministerial slot of Oyo state in an attempt to pitch him against Barr. Adebayo Shittu, an offer he has rejected in its entirety as he is not one to be tailored or shown the way round in the game of Politics.
"His Excellency, Otunba Adebayo Alao-Akala has therefore decided to "STAY AWAY" from tomorrow's macabre dance taking place at a yet to be disclosed venue due to the insensitivity and selfishness of Gov. Abiola Ajimobi who is hellbent on imposing his stooge as his successor.
"In view of the above, His Excellency has also directed that all his teeming supporters, well wishers and party faithfuls who believe in him should stay away from the sham taking place tomorrow and await further directives".
Download Naija News App. Advertise with us. Send us enquiries and press releases.