This Is What Akala Said About Demolition Of Ayefele's Music House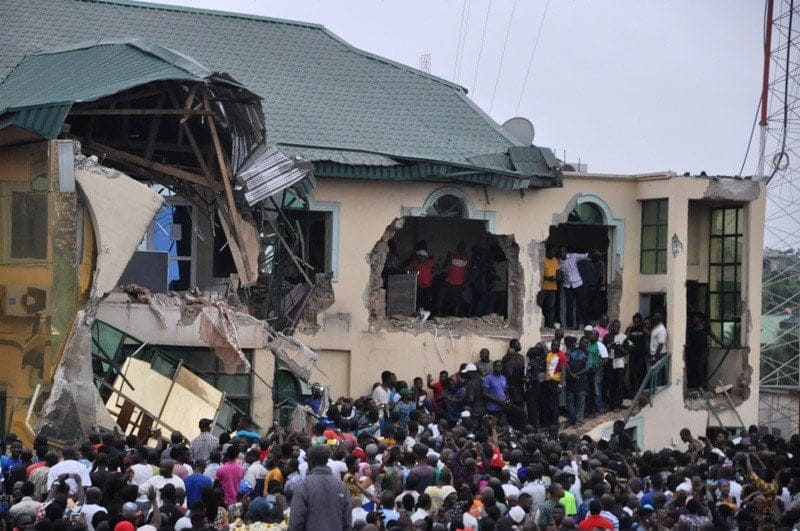 Akala Says Lack Of Communication Led To Demolition Of Aiyefele's House
A former governor of Oyo State, Alao Akala, has given what might be the reason for the demolition of Fresh FM, owned by gospel musician, Yinka Ayefele.
Naija News recalls that the Oyo state Government pulled down the Music House which houses Fresh FM Station, all belonging to Ayefele.
According to Akala, the incidence was caused by a bridge in communication between operators of the media outfit and officials of the Oyo State Government.
Akala said this while responding to questions from journalists after submitting his expression of interest and nomination forms at the National Secretariat of the All Progressives Congress in Abuja yesterday.
Akala said, "I think the demolition of the radio station, was just due to a communication gap between the government and the owner of the radio station.
"And I want to tell you that; that has been resolved. I want to put it on record and I am not lying, I will tell you the truth. I own a radio station (Parrot FM, Ibadan) in Oyo State too. A similar letter was written to the radio station and it was submitted to me.
"When I saw it, I said look, go to the local level — I am talking about the management of the radio station and settle your issue. I think it was just a lack of communication and that has been resolved."
In response to a question on why he is seeking to return as governor of Oyo state, Akala said, "I came back because people want me to come back and I came back also because I want our party to win Oyo State. I don't want Oyo State to go to any other party and I had said it when I was declaring my ambition that it is because we don't want to toy with our chances at all."
He said when given the chance to return to the state as governor, he would build on the achievements of Governor Abiola Ajimobi to give all the people of the state a true sense of belonging.