Osun Election: APC Cries Out Over Plot To Manipulate Card Readers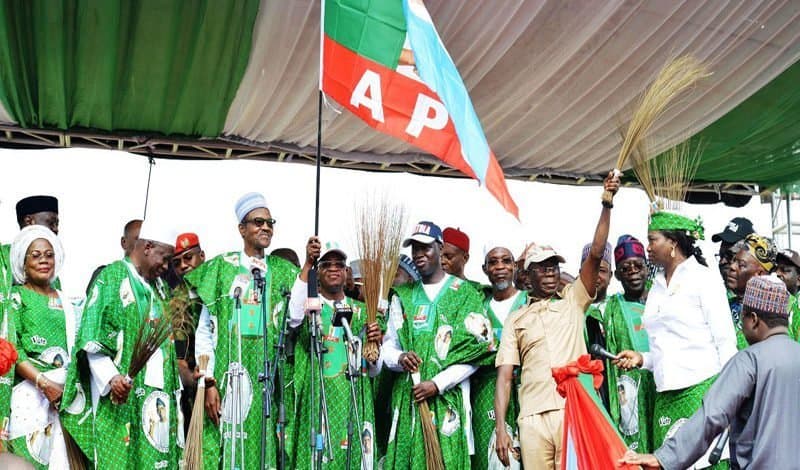 As the governorship election in Osun State draws closer, the All Progressives Congress yesterday raised an alarm that some people have perfected rigging techniques to compromise the electronic card reader machines of INEC and disable it's ability to properly identify ownership of the PVCs.
There are plans duly scheduled by @APCNigeria to manipulate outcomes of elections by using FAULTY CARD READERS & consequently cancelling votes of as many opponents as will guarantee them success…It's already been used in Ekiti and planned in Osun

Please retweet to rebroadcast

— Official_EMS (@EMS_handle) September 20, 2018
State Chairman of the party, Gboyega Famoodun who stated this while addressing journalists at the party Secretariat in Osogbo said;
"We have just been reliably informed that certain electoral criminals have perfected a rigging technique whereby the card reading machines will be significantly compromised by its operators so that it would not effectively indicate the ownership of the card.
"Our information is that this method was successfully used in the last senatorial election in Osun West district which gave the PDP more votes than it legitimately would have had.
"Our information also had it that the people used by these electoral riggers were the youth corpers in the engagement of the INEC. Incentivised by the fraudulent success of the last exercise, these electoral riggers we are told, have concluded plans to invest significant huge amount of money to manipulate the coming governorship election in Ede and other centres of the state.
"It is important that this information be made available to the public, especially INEC and the security agents, so that youth corpers who will perform this fraud directly will be under strict observation not to compromise the card readers.
Famoodun wants corps members that would handle the card reader machines to be supervised and protected from desperate politicians who want electoral victory by all means. Famoodun pledged the party's readiness to abide by the rules of the election.