PDP Diaspora Initiative Enjoin PDP To Pick Candidate Who Can Defeat Buhari In 2019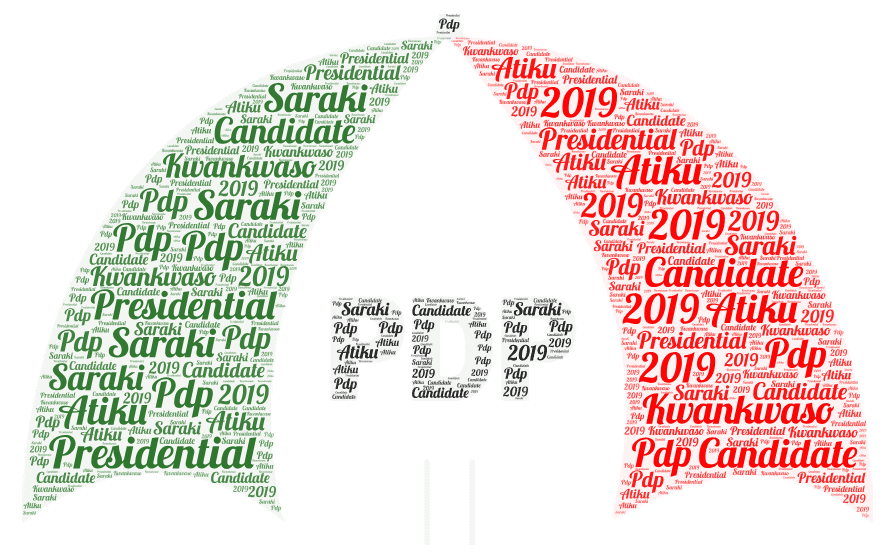 PDP Diaspora Initiative, a US-based registered non-profit organization composed of members of the People's Democratic Party (PDP) from all parts of the world, including Austria, Canada, Germany, Japan, Netherlands, Norway, South Africa, Spain, Sweden, United Kingdom and United States of America, has applauded the crop of highly qualified candidates vying for PDP nomination for the 2019 presidential election.
Through it's Founder and National Chair of PDP Diaspora Initiative Hon. Victoria Pamugo, the organisation said "This is a historic moment for our party in terms of the number of highly qualified aspirants ready to jump in and change the current direction APC has taken the country,"
"As of September 5, the party has capable and experienced candidates who are ready to function as president on day one, who are in the race to fly the PDP flag and run against President Muhammadu Buhari, who is coming back for a second term under the All Progressives Congress (APC)".
PDP Diaspora Initiative hailed the increased expression of interest from highly qualified candidates as a healthy thing for the Nigerian democracy as a whole.
PDP Diaspora Initiative stated that they would remain neutral throughout the primaries and allow the People's Democratic Party to choose its own candidate.
They added that the organization will endorse and support whoever emerges as the party's chosen flagbearer.
"We commend our party's National Working Committee under the leadership of Prince Uche Secondus for the manner the affairs of our great party is being piloted towards restoring confidence of PDP members in the party," Hon. Pamugo said.
"APC has failed Nigerians. They have proven that they have no good ideas on how to bring the change the Nigerian people expected from them," she said.
"Look at what President Buhari has done to our country in just over three years –extreme hardship everywhere, people have no food, no money, no job, no good roads, no good schools. It keeps getting worse and worse by the day," Hon. Pamugo said.
"But there is hope for Nigeria. PDP has a retinue of very qualified presidential aspirants that can move Nigeria forward, but we must toe with caution as we choose our flagbearer. As a party, we must provide a free and fair electoral process as we get into our primaries," she said.
PDP Diaspora Initiative enjoins the various organs of the People's Democratic Party, including its Board of Trustees, governors and other stakeholders to ensure that the best presidential candidate who has a better chance of defeating APC is selected to fly the flag of the party in the 2019 general elections.
"Our party's flagbearer must be a candidate who can win general election and not just party primaries," Hon. Pamugo said.
"As we get into our primaries and having lost time, it is imperative we work together as a family and not give room to any form of distraction," she said.
On the issue of free and fair elections, PDP Diaspora Initiative stated that they are joining the Peoples Democratic Party in urging the National Assembly to immediately override the vetoing of the Electoral Act 2010 (Amendment) Bill by President Muhammadu Buhari.
The organization called on the Independent National Electoral Commission (INEC) to ensure and guarantee a free, fair, credible and transparent election in 2019, to ensure Nigerian people can select their leaders without violence or any form of voter intimidation.