PDP Administration Witnessed More Killings – Akpabio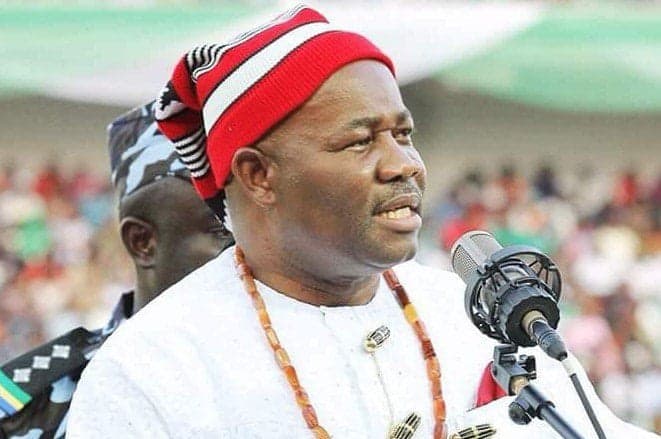 Godswill Akpabio Lauds APC For Effort In Fighting Boko Haram Insurgency.
Godswill Akpabio, former senate minority leader, has said that the Boko Haram insurgents prevailed in the era of the Peoples Democratic Party more than the present administration.
While he commended the  effort of the All progressive Congress led administration in fighting Boko Haram insurgents, he noted that in the era of the PDP the insurgents "moved around freely",
Akpabio who spoke on Channels TV programme on Monday,said insurgency was at its height under the previous administration but at present they are no longer in control of any territory in the north-east.
His words, "President Muhammadu Buhari's government has come; it has shown a lot of commitment towards fighting insurgents,"
"At that time when we were in charge, the PDP, I can tell you that so many communities and local governments across the north-east were under the control of Boko Haram. Their flags were flying everywhere, and they were moving around freely."Akpabio said.
He commended the present government for curtailing the insurgency and expressed hope that other security issues in the country will be addressed.
According to him, "when a country is in crisis; when there is an emergency, all hands must be on deck … As nationalists, we want Nigeria to survive – it doesn't matter the political party".
Recall that Akpabio was in the PDP for more than 16 years — as a commissioner, governor and senator — until recently when he dumped the party for the APC.
Source: Naija News