2019 general elections: PDP already conceding defeat, says APC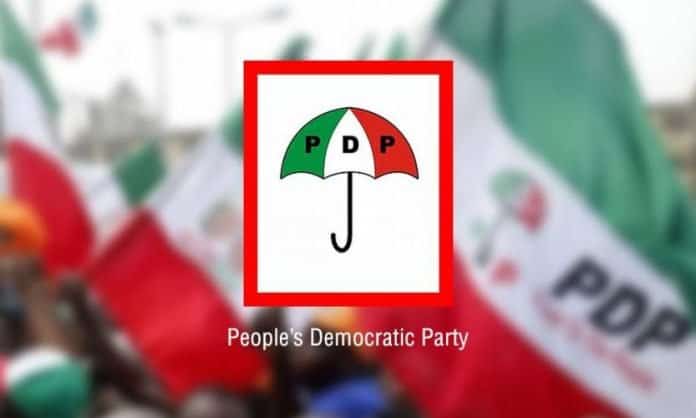 The All Progressives Congress(APC) says the People's Democratic Party (PDP) is already conceding defeat ahead of the 2019 elections by taking undue interest in the mode of primaries the APC adopts to elect its candidates for the elections.
The party stated this in a statement issued by Mr Yekini Nabena, its National Publicity Secretary, on Sunday in Abuja.
"The APC is amused by the interest the PDP has in the mode of primary election we adopted to elect our party candidates for the 2019 elections.
"With over 13 million registered APC members, coupled with a large section of non-partisan Nigerian electorate supporting the President Muhammadu Buhari-led APC administration, it would seem that the PDP, on account of its attack of APC's adoption of direct primaries, particularly to elect its presidential candidate, has already conceded defeat even before the 2019 elections.
"We quite understand that the revolutionary and progressive idea of direct primaries to elect party candidates is strange to the PDP," the statement said.
According to the statement, the PDP is a party known for its inability to ensure internal party democracy, and it actively promotes imposition of candidates against the will of its members.
The statement added that the direct primaries, among other things, ensure fairness; creates a level playing ground for contestants and eliminates corrupt tendencies usually associated with the delegates system.
It also added that the direct primaries ultimately ensure full and direct participation of party members at all levels in the election of party candidates.
It maintained that the APC is a progressive party and would continue to implement the change agenda it promised to Nigerians.
The statement, therefore, urged Nigerians to continue their support for Buhari as he continues to rebuild and re-position the country.
The News Agency of Nigeria (NAN) reports that the APC National Executive Council (NEC) at its recent 6th meeting, resolved that primary elections into all elective offices shall be by direct primaries.
Download NAIJA NEWS app: