Saraki: Why I Declared My Presidential Ambition At #NotTooYoungToRun Event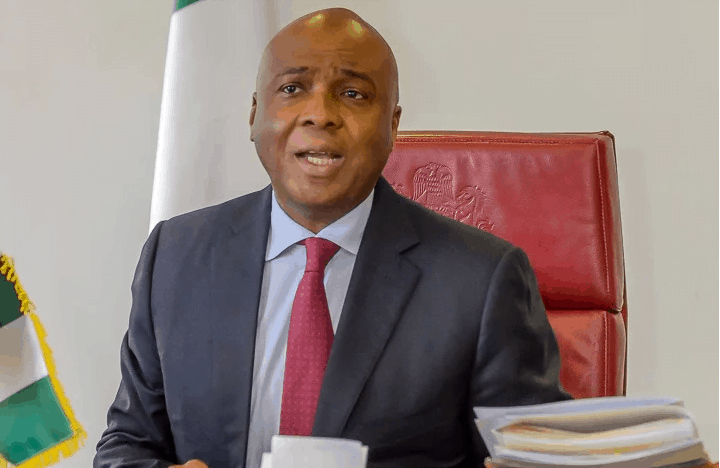 The Senate President, Dr Abubakar Bukola Saraki, has explain why he decided to declare his presidential intention at an event organised by the Not-Too-Young-To-Run Movement.
The movement had released a statement condemning Saraki's decision to declare his presidential intention at their event.
In a statement Yusuph Olaniyonu, the Special Adviser (Media and Publicity) to Senate President and made available to Naija News, Saraki stated that his action was done in good faith.
"It has been brought to our attention that YIAGA have issued a statement in relation to the announcement made by the President of the Senate, Dr Abubakar Bukola Saraki, whilst addressing the PDP members and aspirants of the group." He said
"The occasion was first in a series of Dialogues organised by the Not Too Young To Run along Party lines. The first one is for young PDP aspirants. The subsequent ones are designed for the APC and other parties."
Saraki also acknowledged that his action was without the consent of the young people's movement,
"It is true that the Not Too Young To Run leadership had no prior knowledge of the content of the Senate President's remarks. However, the announcement by the Senate President that he intends to throw his hat into the ring to contest for the Presidency was made in good faith to young PDP aspirants, partly as a symbolic act of encouragement."
"It was not the intent of the Senate President to put the group or its leadership in an invidious position. The Senate President appreciates the contribution of the group to the development of our democracy and will continue to work closely with young people across the country in order to make Nigeria a better place for all."
Source: Naija News