#NotTooYoungToRun Movement Slams Saraki For 'Hijacking' Its Event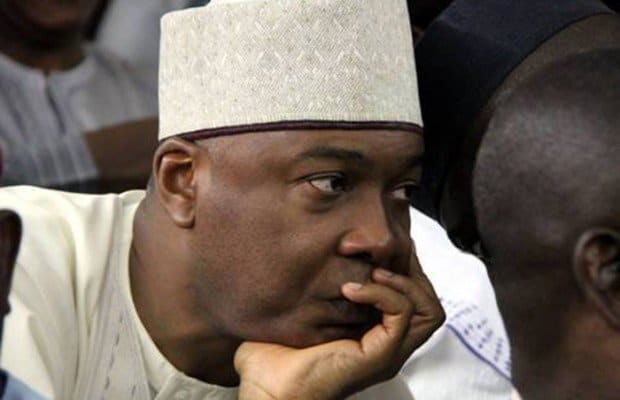 The Not Too Young To Run Movement on Thursday said it has no part in the declaration of the Senate President Bukola Saraki for presidency in 2019 election.
The Convener of the group, Mr Samson Itodo, in a statement, said that it was unhappy with the use of its platform by Saraki to declare his ambition without prior consultation.
"The movement wishes to express its disappointment with Senator Saraki for usurping a platform designed for young aspirants to dialogue with party leadership, to advance his political ambition.
"We strongly condemn this act by the President of the Senate and dissociate ourselves from this political move.
"As noted earlier, the movement reaffirms its identity as a non-partisan citizen-led movement dedicated to the defense of democracy, political inclusion and transformative leadership.
"The movement restates its commitment to sustain its engagement with political parties to ensure youth candidacy and democratic primaries by the parties." he said.
The group said that it had commenced series of public town hall meetings with the leadership of political parties and young aspirants.
It said that the movement had scheduled three town hall meetings with the leadership of the All Progressive Congress (APC), People's Democratic Party (PDP) and other parties.
It said that the first dialogue held on Friday in Abuja with the leadership of the PDP, adding that the event was attended by Chairman of the party, Mr Uche Secondus, Saraki and National Youth Leader of the party, Mr Udeh Okoye.
The group disclosed that young aspirants advocated for reduction in the cost of parties' nomination forms, and requested PDP to uphold internal democracy in the conduct of its primaries.
Source: Naija News