Police Apprehends 57 Suspected Homosexuals In Lagos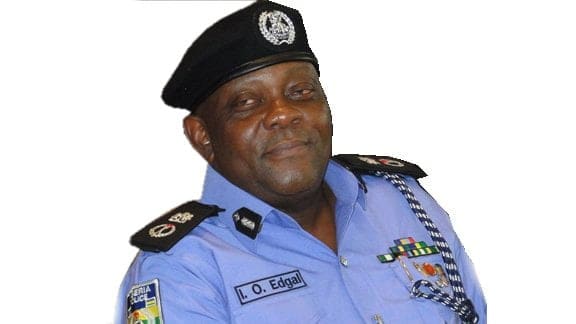 The Lagos State Police Command has disclosed on Monday that it has apprehended about 57 suspected heterosexuals in the Egbeda area of the state.
CP Edgal Imohimi, the Lagos State Police Commissioner, made this development known to newsmen during a news conference.
The suspects were rounded-up on Sunday at 2 a.m. while they were performing gay-initiation for newly recruited members.
"Intelligence gathered revealed that some youths will be initiated into a Gay/Homosexual Club between 1 a.m and 2 a.m., at Kelly Ann Hotel/ Event Centre, located at No. 3-7, Adenrele St., Egbeda, an action contrary to Section 1 (1) of Same Sex Marriage, Act 2014.
"Consequent upon this, some operatives from the Shasha and Idimu Police Stations stormed the venue and met no less than 80 young men.
"They were taking different types of drinks including banned substances like Tramadol, Shisha laced with substances suspected to be Marijuana.
"As soon as they sighted the police, they ran into different directions but the team arrested 57 of them," he said.
Imohimi stated that the suspects will be brought before the court immediately after investigation have been concluded.
However, some of the suspects who spoke to the News Agency of Nigeria (NAN) on the sidelines of the press conference, denied the allegations.
They said that they were at the hotel to attend a wedding and a birthday party.
Another suspect, Samuel Olarotimi, 22, and also a graduate of Mass Communication from the Yaba College of Technology, said that there were other females in the hotel who were not arrested.
"I was there for a birthday party which started late. About eight ladies were at the bar with us while some other ladies were dressing up in their rooms.
"I don't know why the police refused to arrest the other females but brought us here as alleged homosexuals, " he said.
Source: Naija News