Imo Governor Admonishes New LG. Chairmen To Shun Corruption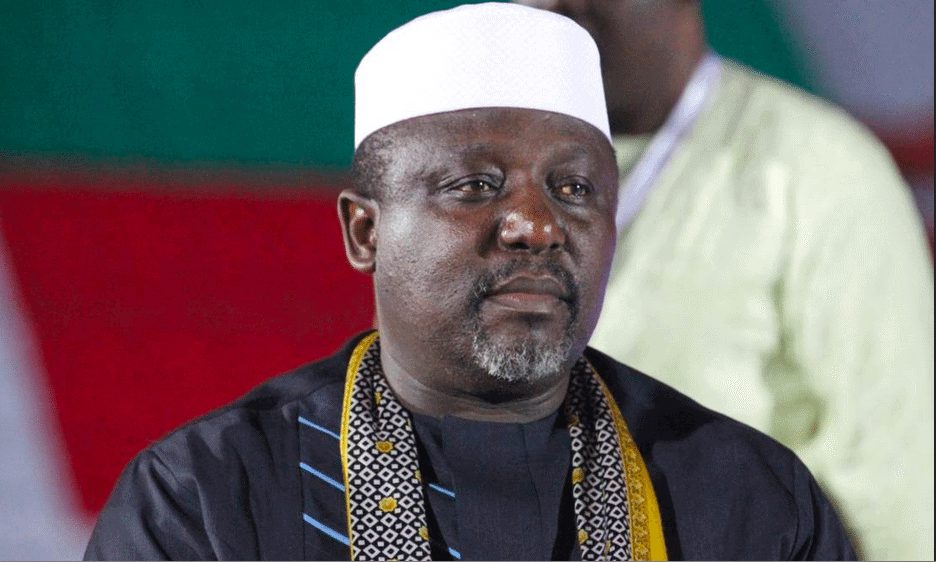 The governor of Imo State, Rochas Okorocha has admonished the newly elected 27 local government council chairmen to see the people of their local government has priority and for them to shun corruption.
According to a statement made available to newsmen by the Chief Press Secretary to the government, Mr Sam Onwuemeodo, the governor gave the advice during the inauguration ceremony of the chairmen who were elected on Saturday.
Justice Theophilus Nzeukwu, who represented the Chief Judge of the state, Justice Pascal Nnadi, performed the ceremony at the state house, Owerri.
Okorocha also urged them to first consider the effect their actions would have on the masses and advised them to do all they could to improve the lives of the people.
"Today you have been chosen to steer the ships of the various Local Governments of Imo State; this victory is unique as it comes with a lot of responsibilities.
"To whom much is given, much is expected. You must ensure that the people do not regret voting you as their chairmen," he said.
Rochas who admonished the newly elected chairman to live up to the expectation of his adminstration, noted that the councils had achieved various developmental feats.
He, however, warned against misappropriation of public funds, adding that the consequences would be dire.
"Within these seven years under the Transition Committee arrangement, we saw local government councils building 200-bed hospitals, building schools ICT Centres and chapels in every local government.
"During this period under review, no local government has built or constructed less than 50 kms of roads, all asphalted, in addition to the free education that our children now enjoy, all courtesy of local governments of Imo State.
"This is to tell you the standard local governments have performed under the `Rescue Mission Government', you must never perform less.
"You are now the chief executives to manage the resources of your respective local governments. Prudence should be your watchword.
"Any corrupt chairman will be compelled to face the wrath of the law; Make sure you give account of any public fund you have used," he said.
He added that his administration would partner with the chairmen, subject to the availability of funds, to build quarters for the councillors.
Mr Mbagwu Augustine, the Chairman, Nkwerre Local Government, while speaking on behalf of the other chairman, promised that they would enthrone good governance and that they would work in line with the letters of the Oath of Office and allegiance they took.