Restructuring Is The Only Solution To Nigeria's Problems – Makarfi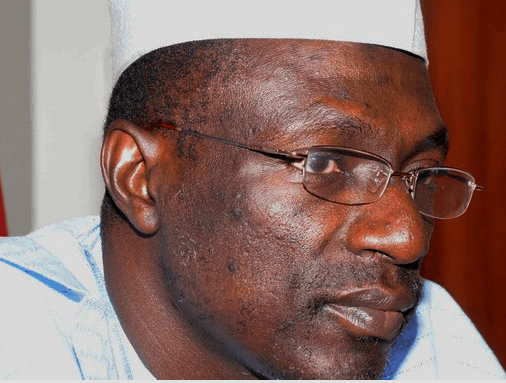 Senator Ahmed Makarfi, the National Caretaker Chairman of the Peoples Democratic Party (PDP), has on Saturday, stated that the many problems in Nigeria can only be solved with the introduction of restructuring.
The former governor of Kaduna State, who promised to restructure the country along three planks – political, economic and social, made his intention known while addressing the executives of the Ogun State chapter of the PDP and supporters in Abeokuta.
He stated that for Nigeria to have an effective, responsible and accountable public institution, restructuring must go beyond political rearrangement, but must also be carried in the economic and social sector.
He added that ethnic bias and suspension can be reduced if not eliminated by the implementation of restructuring.
Makarfi recalled that the restructuring of Kaduna state was a major factor that ensured the success of his administration as the then governor and engendered peace for all the residents.
"Restructuring is one of the key issues facing Nigeria now. And as a president, if nominated and elected, it's one of the major issues that we have to face and address to make Nigeria work for everybody.
"Am I talking politics? No! It's not because I'm looking for something that's why I'm talking restructuring. Our leader, President Olusegun Obasanjo, in 2003, when he was thinking of the political reforms conference, he set up a technical committee to draw up the modalities and terms of reference of that conference.
"It was I that was asked to chair that. And that conference was conducted on the basis of the report I submitted. But was the term of reference comprehensive? No! But it was also not the full terms of reference we submitted to government. The full terms of reference we submitted were comprehensive enough to cover all the issues that are topical now," Makarfi said.
Makarfi assured that his administration would encourage the private sector to ensure that they boast the economy and create jobs for the teeming youth.
In his remarks, House of Representatives member, Hon. Ladi Adebutu, lauded Makarfi's efforts "towards restoring orderliness" in the PDP, charged the presidential aspirant to work towards giving the citizens "a united Nigeria"
Adebutu, who is also a governorship aspirant in Ogun state on the platform of PDP, also hailed Makarfi for ensuring that PDP did not go into extinction during the crisis periods which the party went through.