Air Force Kills More Bandit Camps In Zamfara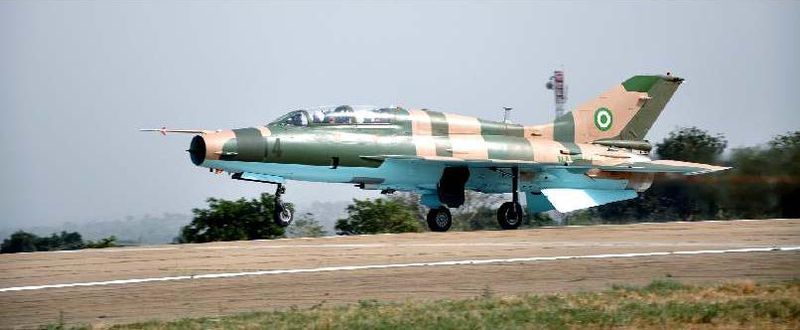 The Nigeria Airforce has said  Air Task Force (ATF) for Operation DIRAN MIKIYA has successfully initiated air strikes that destroyed more bandit camps in Daji Bawar and Sunke Villages in Zamfara State.
The NAF Director of Public Relations and Information, Air Commodore Ibikunle Daramola, made this known in a statement on Saturday in Abuja.
" The strikes were planned on the heels of intelligence reports indicating that some bandits who had survived the intensive air assaults on their various hideouts at Shinkafi, Galadi, Ajia, Shamashalle and other areas of Zamfara State had relocated to Anka Local Government Area (LGA) of the State.
" Accordingly, the ATF embarked on intensive Intelligence Surveillance and Reconnaissance (ISR) missions to confirm the exact location of the new camps.
" Eventually, the criminal elements were observed to have pitched their tents at Daji Bawar and Sunke Villages.
" The ATF, therefore, launched coordinated air strikes on the camps in the two villages with a force package of 2 attack helicopters.
" Overhead the target area, several bandits armed with automatic weapons were seen at both locations.
" They were engaged leading to the destruction of the camps and their means of transport while scores of them were killed," he said.
30 bodies of the bandits and many others injured were later discovered by the troops of Sector 3 Operation SHARAN DAJI.
The spokesman advised all persons involved in armed banditry in the area to renounce violence, surrender to security agencies and hand over their weapons.