Aregbesola Commences Payment Of Full Salaries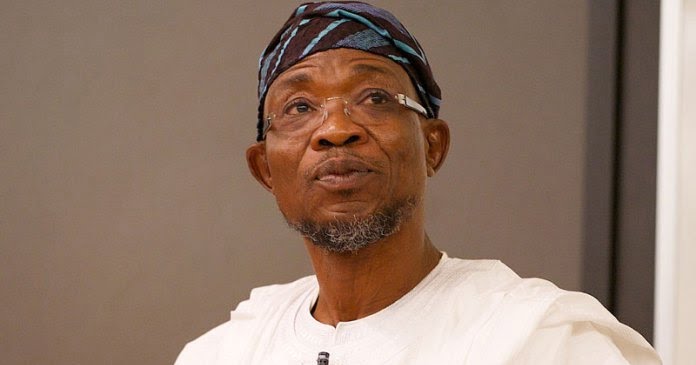 Promotes Workers Without Examination
Mr Jacob Adekomi, the Chairman, Nigeria Labour Congress, Osun State chapter, has stated that the administration of the Governor of Osun State, Rauf Aregbesola, has started paying full salaries to all workers in the state.
The statement was revealed by the NLC chairman, while speaking with Punch in Osogbo on Wednesday.
Adekomi revealed that local government workers and primary school teachers has started receiving payment alerts from their banks, and further revealing that he had also received alert of a full salary for July.
He said, "The state government has started paying us full salaries. But we are waiting for the payment of arrears of the balance of modulated salaries. We have already given them a 21-day ultimatum and we hope they will pay the arrears before the expiration of the ultimatum.
"Negotiation will soon commence and we are waiting for them to start paying us the arrears. But I can confirm that they have started paying us full salaries and I received the alert yesterday."
Mr Sola Olojode, the Secretary of the 2011/2012 Forum of Retirees in the state, however said pensioners had yet to start receiving full pensions.
He said retirees went to the Head of Service, Dr Oyebade Olowogboyega, and were assured that they would be paid full pension for the month of July.
Olojede said, "We went to the Head of Service two days ago and he assured us that we would be paid full pension for July. We will make noise again if we are not paid as they promised.
"He also assured us that those retirees whose N100, 000 cheques given to them bounced should present the cheques again. The cheques of N100, 000 out of millions of naira gratuities bounced. Can you imagine that? The cheques were given to teachers that retired through Teachers and Establishment and Pension Office."
Olowogboyega commended Aregbesola for the double promotions they received without examinations and the employment of thousands of youths into the Osun Youth Empowerment Scheme programme.
The governor was applauded for the on-going conversion of workers from one cadre, adding that refurbishment of office equipment and necessary items for effective service delivery would be done soon.
Olowogboyega stated that arrears and leave bonuses would be paid, adding that the new promotion status of each worker would be reflected and not the former level, while the financial benefits attached to the promotion status would be fulfilled.
Download NAIJA NEWS app: