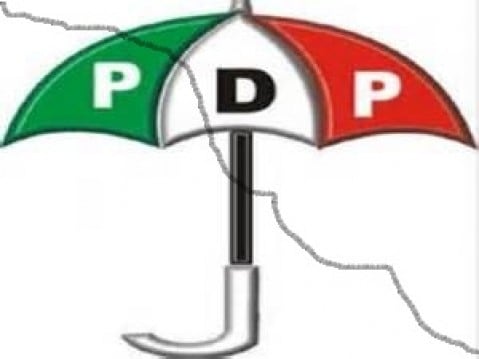 The Peoples Democratic Party (PDP) has applauded the governor of Benue State, Samuel Ortom, for his courage to stand up for the benefit and warfare of the people of Benue by dumping the All Progressive Congress (APC).
The PDP welcomed the governor back to it fold and commended his courage and love for his people in a statement in Abuja on Wednesday.
Mr Kola Ologbondiyan, the National Publicity Secretary of the PDP in a statement made available to newsmen urged all its members in the APC to return "back home" to join it in saving the nation.
"The PDP hails Gov. Ortom for showing patriotic courage and boldness in these times of brazen dictatorship." he said.
The party raised alarm about Nigerians that were being killed in Benue, Taraba, Plateau, Kaduna, Zamfara and Sokoto nearly on daily basis.
"The PDP, however, hails the governor for standing firm by the people of Benue and refusing to mortgage their welfare to a government that has consistently demonstrated insensitivity.
"We urge the governor to be rest assured that he will be accorded his dues and rights as a member of the PDP."
Governor Ortom had announced his departure from the APC to the PDP on Wednesday in Makurdi.
It said that the return of the Gov. Ortom to the party was a reflection of his people's desires, and buttressed the fact that PDP remained the viable platform for all Nigerians desirous of rescuing the country.