Ekiti Victory Means APC Will Win More In The South South – APC Leader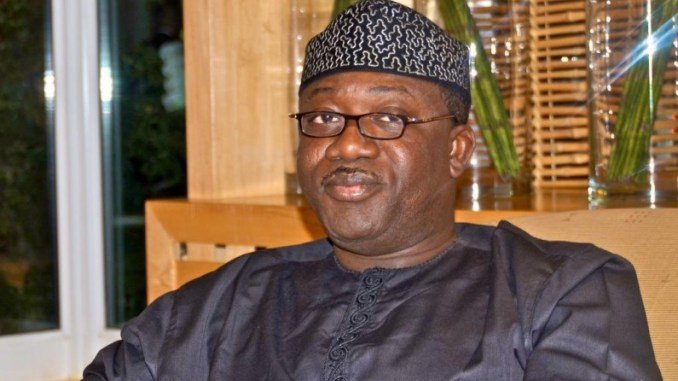 APC South South Leader  Describes Fayemi's Victory As Meaning That Ekiti People Missed Him, Urges Him To Use Office To Address Workers' Challenges
South South youth leader of All Progressives Congress (APC), Gabriel Idunseri, has urged the Ekiti State Governor-elect, Dr. Kayode Fayemi, to make employment and workers' welfare his priorities when he assumes office.
Idunseri also commended the National Chairman of the party, Adams Oshiomhole, whose emergence as the  national chairman of the party, he said, contributed to the success of the party in the election.
In a statement in Benin,the south south leader said, "Victory is a pointer to the fact that Ekiti people had long missed you. And I urge you to use this victory to demonstrate, among others, that the act of governance goes beyond stomach infrastructure by paying workers' salaries.
"It is my humble wish to the governor-elect, to rekindle his desires to arresting the army of youths in the state through massive youth employment and empowerment. And to also prioritise the payment of the workers' salaries as soon as he hits the ground running. Because the outcome of this election is a prelude to the victory awaiting our party in 2019 general election."
The APC youth leader said with the experience in Ekiti, the party is ready to win more states in the South South
"This victory, coupled with the doggedness of Ekiti youths, should be seen as a wake up call to all the APC youths in the South South that with this style of doggedness and determination, other opposition states in the South South will be won by the APC in the next general election.
"Let me also congratulate a bridge builder, a prime mover, a political avatar and a perfect conciliator, our own eloquent and cerebral Oshiomhole, the national chairman of our great party, the APC for an impressive outing before, during and after the election in Ekiti state.
"To those that are aggrieved and dissatisfied with the outcome of the election, as we all know, election is a process and not an event. I urge that you pursue your cause via legitimate means or humbly concede defeat and give peace a chance," he said.